Coming from hot, summer-like Barcelona, I felt like I traveled through time and space, once I got off the plane in cold and rainy Stockholm which I passed on my way to Gotland.
Nearly ashamed to admit, before planning this trip, I did not know where Gotland is, let alone Visby (or that it actually is for that matter), but the more intrigued I was to visit.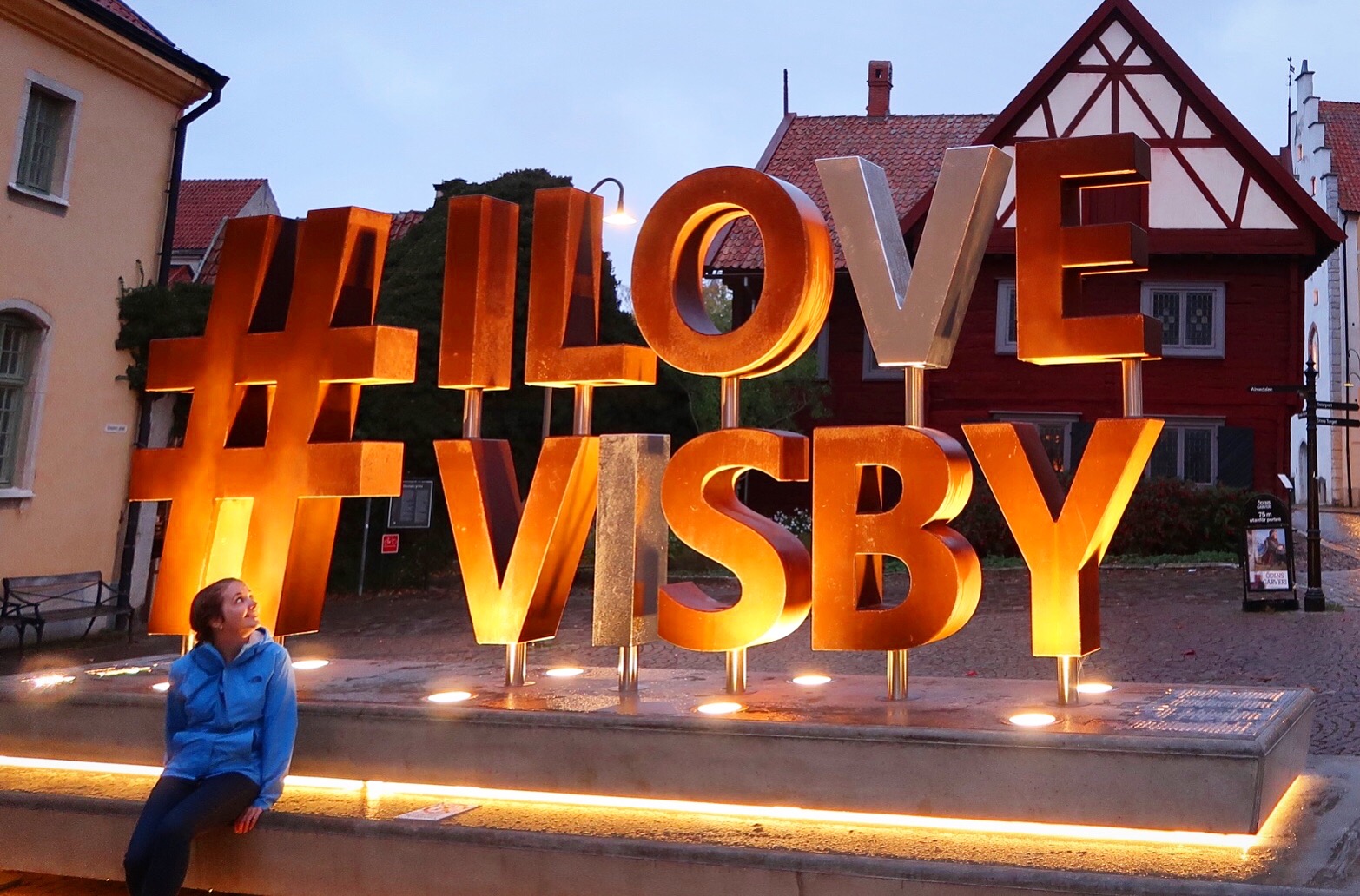 Taking a bus from the airport to Stockholm, from Stockholm to Nynäshamn and a ferry from Nynäshamn to Visby, hours later I got off the boat, right into the most fairytale-like fall season.
Just steps away from the pier is Visby, a Hanseatic town with over 24,000 residents — with approximately 3,000 living within the enclosure of the Visby City Wall, a medieval wall protecting the heart of the town ever since the 12th century. 
For I planned to meet with Elene, Visby's World Heritage Site Manager, I ran up a little hill, welcoming me at the foot of the town (not so welcoming to my sleepy lungs) to check into my hostel and right back down to Elene's office, located inside the town's tourism office, right in the middle of the town.
Elene told me everything about the history of Visby, answering my endless questions and making me excited to start exploring the town.
"Visby developed as a trading post and town," Elene said. "It was initiated by the Vikings, originally a Viking settlement. During the 12th and 13th century, Visby grew as international metropolis because there were a lot of merchants from Germany and Russia and other countries that were part of the Hansa Federation, which connected many, especially German towns, it was almost like a medieval EU. There all these old merchant houses from the 12th hundreds right outside this office, which were built as warehouses for trade."
I was also interested to know why and when was the wall built.
"The wall is actually in two parts: one that is defending the town from the sea and then there is the land part of the wall, which was built to protect the town from the rural hinterland. There were certain privileges for merchants living in town and then you had the rural area of the rest of Gotland. It was not to protect the town from the sea, but more to defend Visby from the rest of Gotland. It was a rural and urban divide."
As Elene and I talked about the city, we were joined by Monica, Visby's tourism specialist and strategist. 
As part of the OWHC, towns have to prove the ongoing Outstanding Universal Value and come with a plan for maintaining the world heritage for future generations.
Monica and Elene work together on a sustainability and integrity of tourism and heritage, having a whole plan regarding cleaning water and water supply due to increased amount of cruise ships or for example electrification of transportation.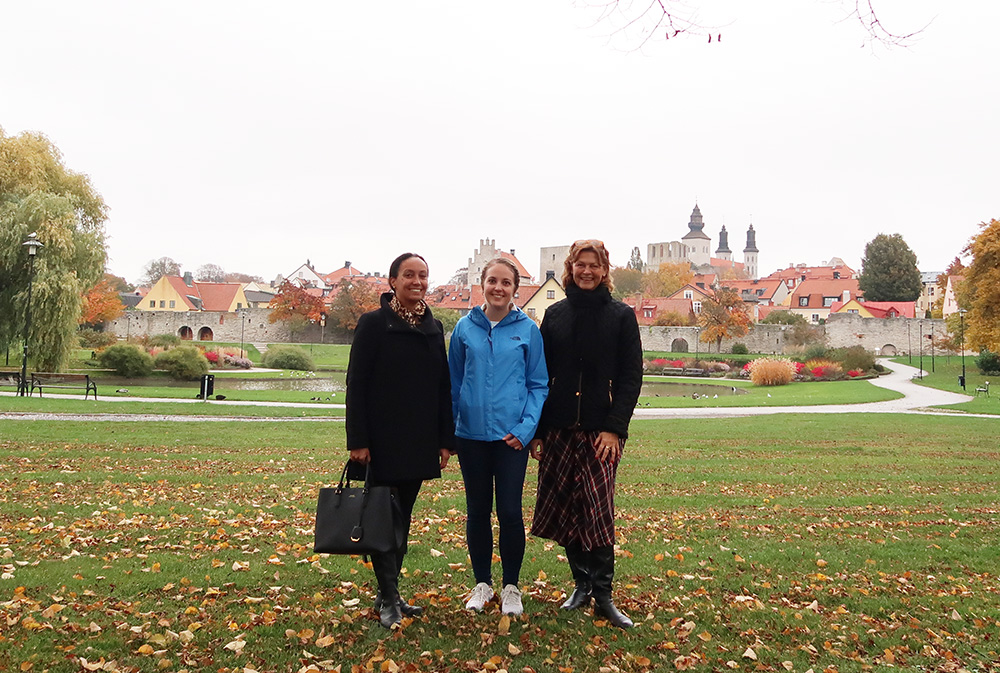 Besides tourism, I was also interested in the immigration status of residents of the island.
Many residents living on the island nowadays are of German descendant with German last names, as. Gotland was temporarily taken over by the Danes in 1361 and was not reunited with Sweden until 1645 which kept Danish marks in the structure of the town, although Elene admitted the Danes destroyed many churches and settlements as they were leaving.
"Very important for the city are the students at Uppsala University, which is the biggest university in Sweden, and there is a lot of international students coming here," Monika said. "They only stay for a while because it is difficult to find a place to live here. If you get that motion of people coming and going, you get this international flair which is very important to Gotland. Otherwise it would be very easy to fall into this bubble."
Taking a walk around the town's center and shown what I should not miss during my stay, I can tell you, I am more than excited to start exploring the city!