Naumburg (Saale)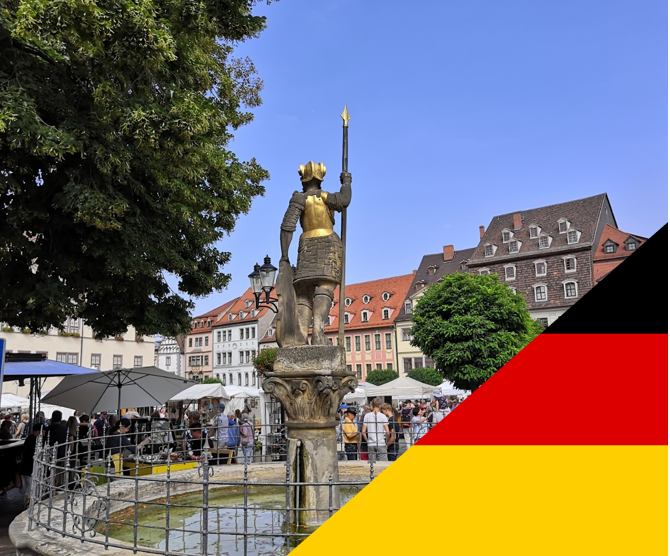 Day 1
Last but not least I arrived in the final city on my list: Naumburg (Saale). Believe it or not the landlocked town of Naumburg was part of the Hanseatic League: The city joined the Hanseatic League on 18 May 1432. However, the sovereigns, under pressure from the bishop, forced it to leave the alliance again after only one year. In Naumburg I visited a barrel organ concert in the St. Wenceslas Protestant Town Church with various barrel organ players from all over Germany. One of them even allowed me to try on my own as he was afterwards playing in front of the cathedral.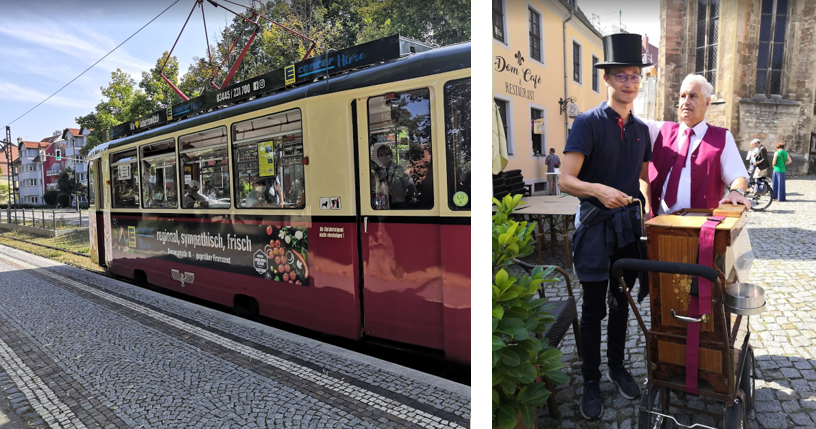 Fortunately, the annual wine festival and pottery market was also taking place at the last week of August.  I was invited to a wine tasting together with guests from the twin city of Aachen. There I was not only able to taste wonderful wines from the Saale-Unstrut wine region but also to exchange a few words with the mayor Armin Müller.

Day 2
At the end of my journey there is another real highlight: The Naumburg Cathedral, which was declared a Unesco World Heritage Site in 2018. It is one of the most important examples of late Romanesque and early Gothic architecture in Germany. The cathedral is also famous for its furnishings, especially the figures of the Naumburg Master. I was invited to a special tour regarding the restored Marian altar. After an iconoclastic attack on the paintings in 1541, the central part of the three-winged picture construction was missing since then. With the controversial reinterpretation of the central section of the three-winged Marian altar, Naumburg Cathedral is attempting to integrate something new into a world heritage. Thanks to Naumburg and the Unesco officials that I could take part in all those events!