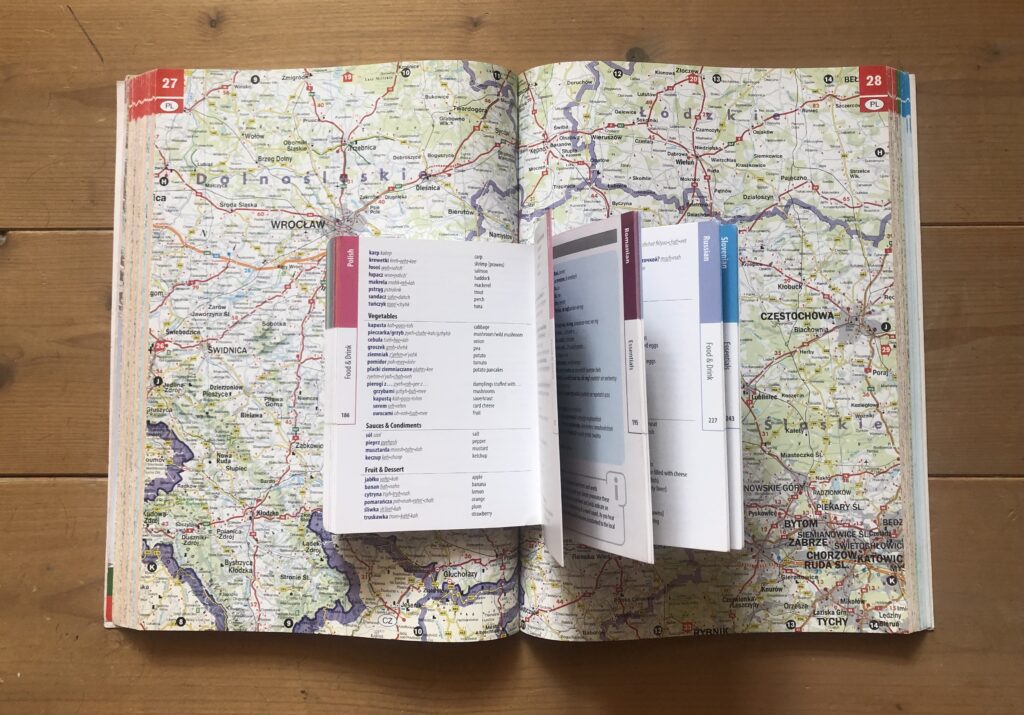 'The joyful anticipation before a journey is always outweighed by the irritation of actually going,' writes Joseph Roth, but for once I have to disagree. I experience the exact opposite. The weeks before I'm due to leave for a trip, I feel nothing short of domestic bliss. Neighbours who once got on my nerves are suddenly charming, chores which once seemed dull are suddenly effortless, and my belongings  seem suddenly precious. Familiarity, modesty and comfort become virtues as alluring as any garden variety vice.
There is so much to do. We forgot to take the winter tires off the car. I need to order a road atlas. Oh, and go down into the cellar and dust off my tent. What about a language guide? A backpack for my camera?  And my sleeping medication, or will it be fine? Should the shoes I bring along be elegant or practical? Perhaps I'll bring one pair of each, and another two pairs just to be safe. Will it be warm? Will I go swimming? What if there is a cold snap?
All of this to distract, perhaps, from the fact that leaving on a journey is a terrifying thing. So much could go sideways.
Of course, things could also go wonderfully, but in all likelihood something will come up that'll force me to readjust my opinion about something or other, and that is about as terrifying as things going sideways.
There is absolutely nothing to be done. Preparations will continue to be made. The car will get new tires. The tent has a hole in it, but it can be patched up. And I'll do well to remember the words of the editor who published Joseph Roth's little travel tirade: 'We assure our readers that in spite of everything he says… our author spends very little time at home.'