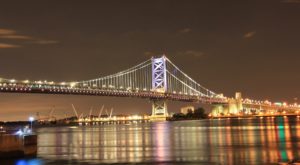 It's nearly time to leave Philadelphia and the U.S. behind for a while, the city I have been living in for over a year now, and the country I have been calling home for over six. Europe still keeps the bigger part of my heart and I cannot wait to see all the cities I have never visited before.
I will be starting in Barcelona, Spain. While Barcelona is not a World Heritage City, I have a soft spot for Spain and somewhere between the greatest airfare deal and the one Spanish city I have been overly excited to visit, the stars aligned and ¡Hola!, here I come. 
My second stop will be in Visby, a town on an island a few hours off the coast of Stockholm, where I will be exploring what the Swedish culture is all about.
I will be trading Sweden for Warsaw, Poland, exploring the capital of my home's  neighboring country. While I have been to a couple of places in Poland, it will be my first time in Warsaw.
I will be flying right next door to the Czech Republic after that. After spending a few hours in Prague, I will be traveling to Český Krumlov. Although I lived in the Czech Republic for the first 20 years of my life, I have never had the pleasure to visit this town and I am beyond excited.
My next flight will take me to Istanbul in Turkey, where I will eagerly discover a culture seemingly very different to what I am used to. 
From Istanbul, I will be traveling to Amsterdam, from where I will be taking a bus to Brugge in Belgium. I hope to also have time to tour and discover Amsterdam somewhere in between, before boarding my final overseas flight back to Philadelphia.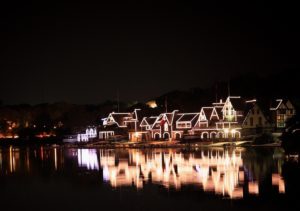 At the end of my travels, I am very excited to introduce my current hometown to you, and take you on a tour around one of America's most historical and most important cities.
As the name of my blog reveals, the connection I will try to find between the cities and towns I will be visiting is: immigration and cultural identity. 
Being an immigrant myself, I am really interested in better understanding how people create communities and keep their cultures alive even when they leave their homes. Just like the Organization of World Heritage Cities protects and promotes our towns, immigrant communities protect their heritage, being their traditions, habits, language, accent or way of living. One cannot exist without the other.
We live in times of global movements, when people easily travel, work or relocate abroad for other reasons, and it is important to have a sense of our own heritage, as much as heritage of the place we designate as our home.
Above belonging to a country, we all belong to this world, so we all should have a sense of responsibility for our world's heritage, our own heritage and the World Heritage Cities, some of which I cannot wait to introduce to you.