August 14, 2022
Accompanied by my flatmate, I started the first part of my journey last weekend: Bamberg. Almost 30 years ago (in 1993) the Old Town of Bamberg was added to the UNESCO World Heritage List. With a total of 142 hectares, three parts of the old town are UNESCO World Heritage Sites: the City on the hills (Bergstadt), the Island District (Inselstadt) and the Market Gardeners' District (Gartenstadt). Beforehand, I talked to the team of the World Heritage Coordination in Bamberg and realised that I was particularly interested in the Market Gardeners' District…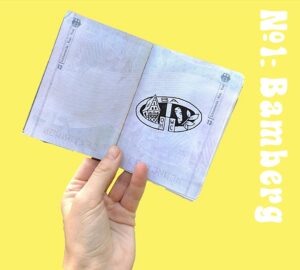 >> MARKET GARDENERS' DISTRICT <<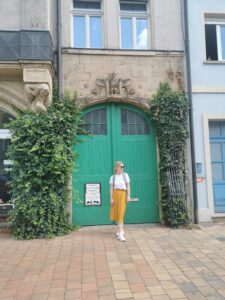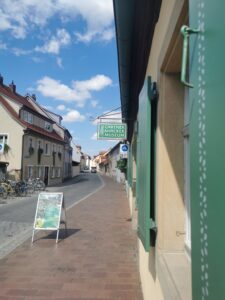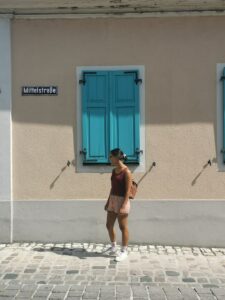 Urban Gardening has been practised in Bamberg since the Middle Ages and the Market Gardeners' District forms an important contrast to the otherwise densely built-up Bamberg.
Our first stop was the Market Gardeners' and Wine-Growers' Museum, which was redesigned in 2012 by the city of Bamberg and the Urban Gardening project. The museum shows a 19th century market gardener's house and behind the building you find the historic house garden with regional vegetables, fruit and herbs. For example, a special type of potato is grown there (the "Bamberger Hörnle"). Furthermore, the Bamberg region is the only liquorice growing area north of the Alps.
>> URBAN GARDENING & UNESCO <<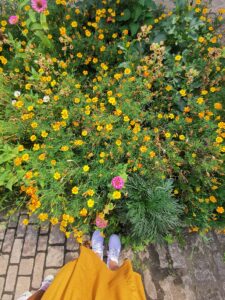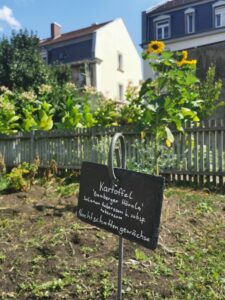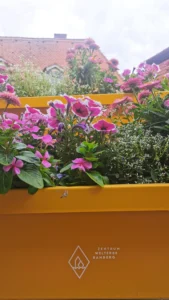 Not only the inner-city areas are part of the UNESCO World Heritage Site. Since 2016, the gardening customs, including the culture and people, are part of the intangible cultural heritage. I find this fact particularly exciting, as the trend towards regional and organic grocery shopping is becoming increasingly important. Therefore, of course, it is not only the material cultural heritage that needs to be protected, but also the culture itself. At the same time, however, there are fewer and fewer gardening businesses in Bamberg. The areas are protected by UNESCO and cannot be operated commercially. That is why ideas for alternative agriculture/ gardening and innovative projects are becoming increasingly important. The farms cannot only follow their tradition, but have to go with the changing times. On the one hand, this is a huge challenge for the farms, but at the same time it is important in order to live the sustainability idea of UNESCO.
>> WORLD HERITAGE CENTER <<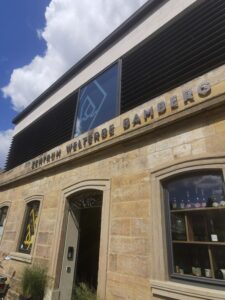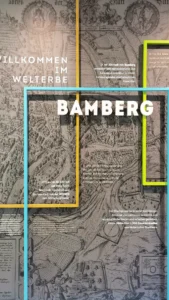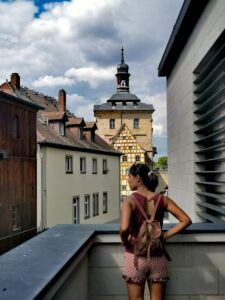 The Bamberg World Heritage Centre is located directly on the River Regnitz. The exhibition space has a very modern design and explains the UNESCO title in a very interactive kind of way.  In the same building the Bamberg World Heritage Office can be found, which was founded in 2005 and serves as the central coordination body for all issues concerning the World Heritage site.
> CITY STROLL <<
After the two museums, we strolled a bit through the old town. The island city is also called Little Venice and is really pretty to look at. This district is characterised by half-timbered buildings and by – again – tiny, pretty gardens. The cathedral and the rose garden should not be forgotten either. After all: urban gardening culture is a thing in Bamberg!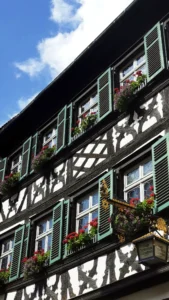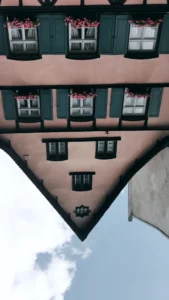 The World Heritage Site in Bamberg is also an important place of learning, or rather a source of knowledge, for young people. Hopefully, the students of the Master's programme "Monument/Historical Preservation" (Denkmalpflege) will share their knowledge with our world to preserve places like the beautiful Franconian Bamberg.