When my boss resent me an email from Global Philadelphia a few months back, I mindlessly opened it, thinking it is just another of the many FIY emails about events in our city I get dozens of, ever since working as a social media intern.
My boss framed the email with "passing this on to all my favorite 18-28-year-olds, mostly because I'm just salty that I'm too old to apply," catching my attention.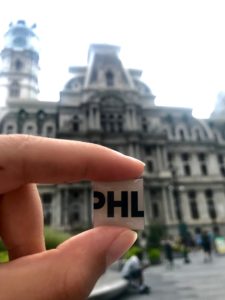 The email offered a scholarship to young travelers, sending them on a trip through North America and/or Europe. Equipped with a budget of €1,000, winners get a chance to discover World Heritage Cities while blogging about their experience, conditioned only by visiting at least three World Heritage Cities, with two of them being members of the OWHC Regional Secretariat.
I was sold at first read. Traveling is what I live for, history is what I love and writing is what I hope to do for a living as a journalism student. Saying that the scholarship was right down my alley is both true and an understatement.
To assure everyone, luck is definitely not one of my assets. I never won anything in my 26 years of living and for that very reason I tried to contain my excitement, yet still submitted an overly eager cover letter, keeping my fingers crossed.
I could not have been more surprised when only a few days after hitting send, I got an email from the OWHC Regional Secretariat for Northwest Europe and North America office in Germany, announcing me as one of the nationwide winners. 
I don't even know where to start with describing my initial reaction, but it certainly involved dancing, jumping and an unsuccessful attempt to not scream out loud.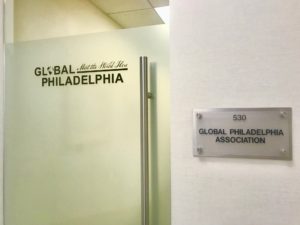 I shared the news with my friends and got asked over and over again, what the OWHC actually is and what it has to do with UNESCO. I myself was not sure about all the right answers to those questions and therefore went to meet with Melissa and Zabeth, the ladies from Global Philadelphia Association, a member-governed Pennsylvania nonprofit corporation with the purpose to (put it simply) enhance and promote the global profile of the city. It is also the regional secretariat office of OWHC.
Melissa explained to me that the Organization of World Heritage Cities is not the same as UNESCO with an infinite patience while I was making sure I understood it well over and over again (and I am very grateful to her for that). 
So I will now try my best to explain the difference: UNESCO — The United National Education, Scientific and Cultural Organization, was established and signed by 16 countries in 1946, shortly after World War II, in order to create an organization that would solemnly focus on culture of peace. 
The Organization of World Heritage Cities was created in recognition that UNESCO sites within urban areas have very unique needs compared to natural sites.
OWHC was formed as a membership organization in 1993 to facilitate a dialogue between cities and to deal with all issues related to the urban management of a World Heritage property.
For a city to become a member of the OWHC, it needs to have a UNESCO site within the city limits and also to prove an "outstanding universal value"—global significance of the city.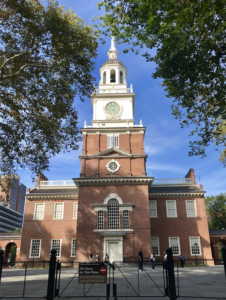 The United States has 23 UNESCO sites — both natural and cultural. Philadelphia's one and only site is the Independence Hall, the place where both the Declaration of Independence and the Constitution of the United States were signed.

Philadelphia—one of two world heritage cities in the U.S. along with San Antonio — became part of OWHC in 2015, making the case that there are 67 national landmarks within the city, therefore the city has heritage of an important global value.
OWHC holds the world congress every two years, where all cities are invited, a general assembly meets and cities that would like to become members of the organization can present their case.
Over 300 cities worldwide are part of the Organization of World Heritage Cities as of today and I am beyond excited to visit a couple of them and introduce them to you in the weeks to come!