August 15-18, 2022
Not only Bamberg is compared to Italy. Regensburg is called "the northest town of Italy" – and when you stroll through the city on a summer night, you won't disagree. Small beautiful streets, many restaurants, bars and a little bit of Dolce Vita. Fortunately the gorgeous old town wasn't destroyed so much by World War II.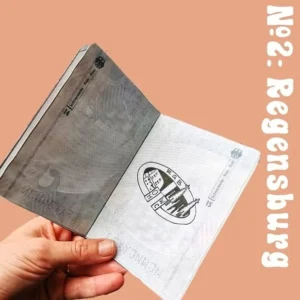 >> UNESCO FACTS <<
In 2006 the Old Town with  "Stadtamhof" (
the district across the Danube) and its 1500 monumental buildings were
 added to the UNESCO List. 
Since last year, Regensburg even has its
second World Heritage title
. It is part of the Donaulimes which marks
 the part of the Roman military border along the Danube.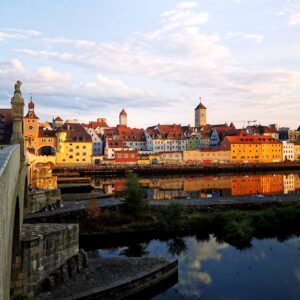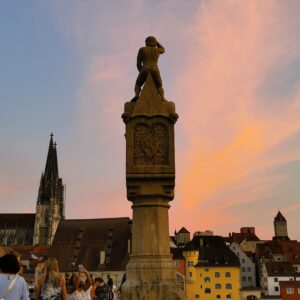 Anyways, the UNESCO title is very important for the sustainable development of the city. It not only serves to preserve the Roman-influenced old town, but also makes it attractive and worth living in. With a population of around 160.000, Regensburg is also a successful business location.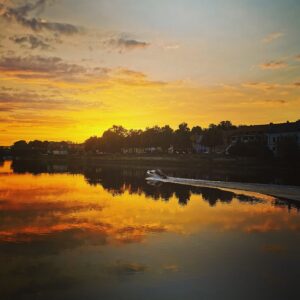 >> WORLD HERITAGE CENTER &  EXHIBITION <<
The Danube, as second longest river in Europe, divides the old town and "Stadtamhof", while the Stone Bridge connects both areas. Before crossing the Stone Bridge, don't forget to visit the World Heritage Center. It is located in the monumental building "Salzstadel" which has been the center of salt trade in the 17th century. (If you're hungry afterwards, get a "Kipferl" next to the Salzstadel at the historic Wurstkuchl.)
With being opened as one of the first world heritage centers in Europe in 2011, it just celebrated its 10th anniversary. Therefore an interesting book was published that highlights the museum in a interdisciplinary kind of way. In cooperation with the FH Johanneum Graz, which has also been involved in the concept of the center, it highlights the trends towards world heritage transfer. Additionally the book is accompanied by an exciting exhibition designed by Elisa Wünschter. The young Austrian talent interviewed and focused on people in Regensburg and their thoughts regarding the history, present and future of Regensburg. This exhibition is definitely worth a visit!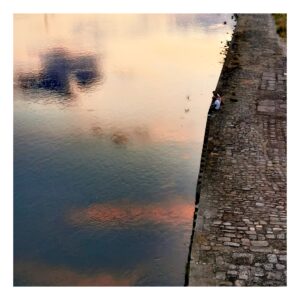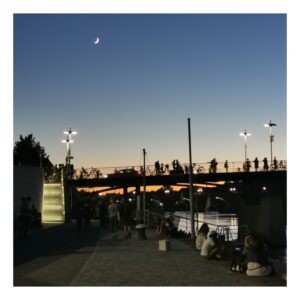 A place I call home: Since I came back for this summer, I realized how many creative (and young) people are living in this historical city. I felt lots of energy and a vibrant creative and culture scene. It certainly won't be boring in Regensburg!