Bordeaux is a city located at the southwest Atlantic coast of France. It is known for its famous wine and very tasty food. Furthermore, the city offers a lot of cultural and architectural sights and monuments. As an icing of the cake, the historical part of the city ("Vieux Bordeaux") is part of the UNESCO world heritage. The city`s nickname "Porte de la Luna" ("Port of the moon") is a reference due to its location in a semicircular riverbank.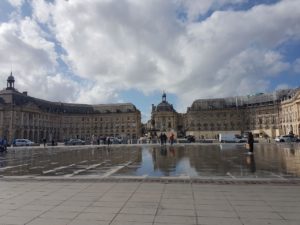 Most of the time while visiting Bordeaux, we walked through the old town because by doing so, you are able to see many beautiful sights and little, historical streets can be spotted around almost very corner. In our travel guide we found a tour around the old town which is called the "Renaissance walk".  We enjoyed every minute of it! When doing the tour, you come across many old Renaissance buildings which have been important in the last centuries. We saw beautiful churches such as the Basilica "Saint Michel" and even the town houses made us feel as if we were walking through Bordeaux in Medieval times.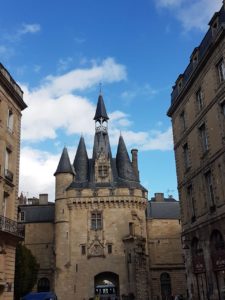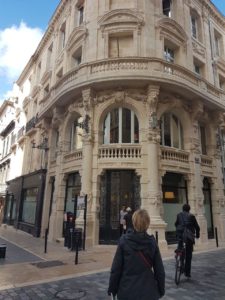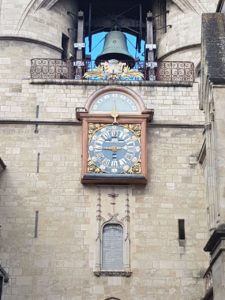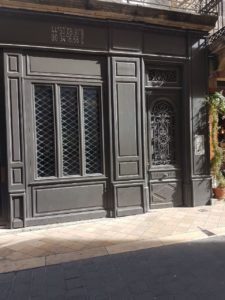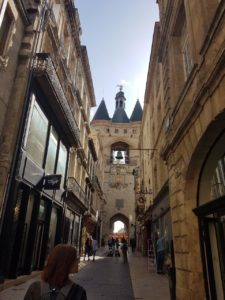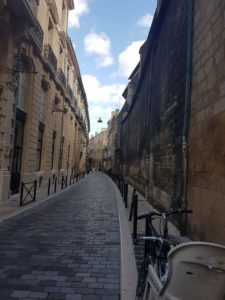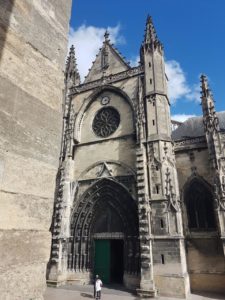 As we have already mentioned, Bordeaux is a very old city. Its development began 2300 years ago when a Celtic settlement originated there. After the Roman conquest , Bordeaux functioned as a granary for the Roman Empire. Probably, the Romans  brought wine and wine-growing culture to Bordeaux. In medieval times, Bordeaux was part of the duchy "Aquitanien" which belonged to England for a few centuries since Duchess Eleonore of Aquitanien married the English Prince Henry who later became Henry II. of England. Under her reign, Bordeaux had its second blossoming. Until today, Eleonore is supposed to be one of the most fascinating medieval female personalities.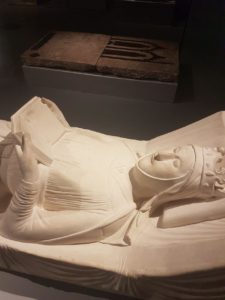 One of Bordeaux's most significant sights is St. Andre Cathedral. The cathedral is a must-see, first because it is one of the oldest cathedrals in France and secondly because of its striking beauty since it is covered with an amazing white stone façade. We can truly say that St. Andre Cathedral was one of the most beautiful buildings we have seen while travelling.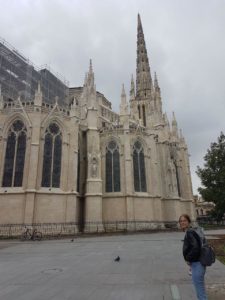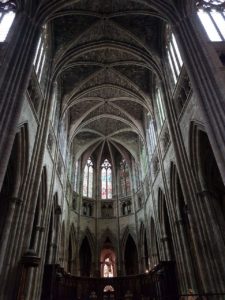 Besides the outstanding architecture, we visited a few museums as well. Our favorite museum was "La Cité du Vin" – The Wine Museum. Its permanent exhibition explains how wine grows and how it is finally made tasteful. It is a very modern exhibition where you can learn about wine by smelling, listening and seeing. In addition, you learn about the history of winemaking and its cultural impact. The exhibition is very interactive and it is fun for young and old. We can highly recommend a visit there.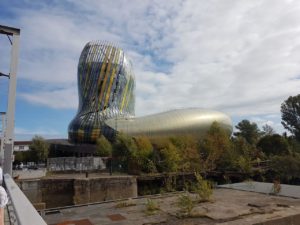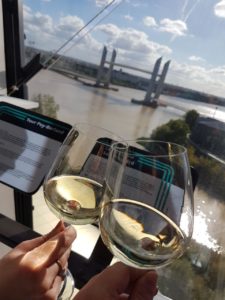 All in all, our trip to Bordeaux was exciting, wonderful and full of new and interesting figures and facts. We definitely enjoyed every single minute of it.