Connecting Heritage
Today was a traveling day as I arrived in Krakow from Vienna. I took most of the day to rest after the long travel. Although to take advantage of the beautiful weather, I did manage to visit Krakow's Old Town.
It was stunning. I was in awe of the how contemporary a place more than thousands of years-old could feel. The buildings were impressive with their colorful facades and the entire square was bustling with people.
It felt like definitely tourists were among me marveling in the scenery, but also like locals came to shop in Krakow's Old Town as well. There were a number of modern stores mixed in, of course with souvenir shops.
The weather in Krakow surprised me. I was lucky to arrive on such a lovely, sunny day. The main currency used in Krakow is the Polish Zloty and the main language spoken is, of course, Polish.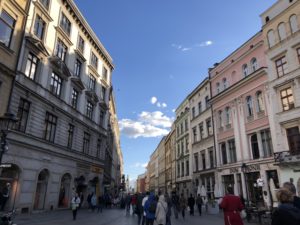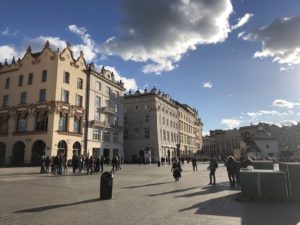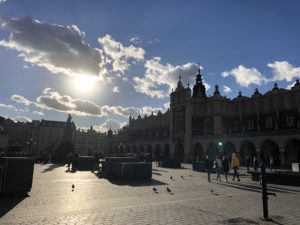 A map, of Poland to orient everyone (and me). This will be useful as I share more history in the coming days.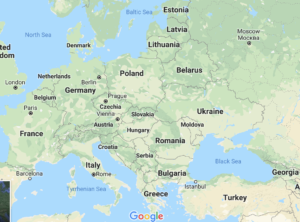 Cheers,
Bianca