Connecting Heritage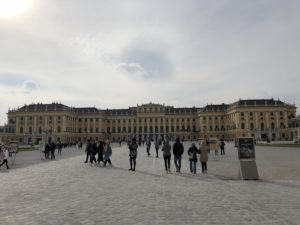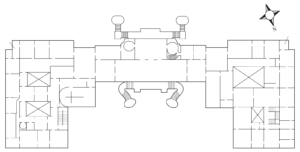 Today, I visited the magnificent Schönbrunn Palace. This place and the buildings that previously took up space here have been around since the 14th Century. The Schönbrunn Palace was home to several King and Emperors who belonged to the German Empire from mid-18th Century to the end of the first World War. Napoleon and his entourage stayed here for a few years when the French occupied Vienna. With all the history, it's no doubt the Castle and park have been a UNESCO World Heritage Site since 1996.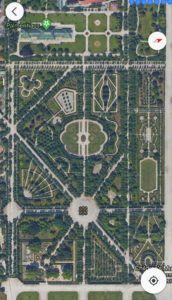 I walked along the Eastern side of the Palace Park but wanted to give a better idea so I snapped a photo of Google Maps (to give an idea of size, this is not the entire park). The park is open to the public, but the fountains didn't have running water. This will probably not be the case during the warmer seasons. The aerial photo above shows that thoughtful design went into every aspect of this castle, including its park. Its symmetry is outstanding. Here's an example: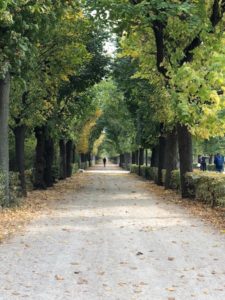 Next, I went into Vienna's District 1 to climb the 343 stairs of Vienna's St. Stephen's Cathedral to relish in a view from the Northern watchtower.  Similar to San Antonio's UNESCO Spanish Colonial Missions, the Cathedral still hosts active masses on the weekends. This means that history is being preserved and attendees get a glimpse of living history and heritage. The cathedral is definitely a top tourist attraction and I would highly recommend. Even just to say you've climbed to the top of the highest watchtower to see Vienna from spectacular heights.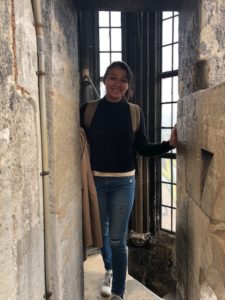 Vienna was spectacular and I was surprised by the alternative culture that surrounded me. There was graffiti around every corner which makes me think that Vienna is still battling similar struggles. I much enjoyed Vienna for the art, alt culture, museums, large number of parks, and public transportation. There are several aims from the City of Vienna to make this place a smart city – one that is sustainable and can house many different immigrants and/or cultures without compromising pieces of history and culture.
The people are very friendly in Vienna and several times today I was asked, "where are you from" and "are you enjoying Vienna".