Connecting Heritage
These last few days were ones of many firsts. America's first Zoo, America's first paper mill, America's first Continental Congress (!). I had the pleasure of teaming up with Global Philadelphia Association, a non-profit that sits in the heart of Center City, Philadelphia whose Mission is to promote Global interaction and enhance the regions global profile.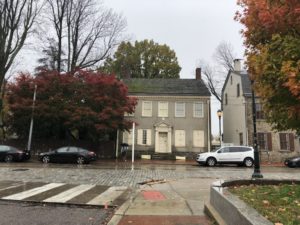 The first stop on my whirlwind tour in Philadelphia was to Georgetown which is an area located in Philly's Northwest Region. Georgetown was considered the suburbs because it was an area outside of Philly when the city was first established. Today, Georgetown connects the City's Northern boundary to it's Western and is home to over 30 national historic landmarks including the image one above. This is a picture of a house which was occupied by George Washington during the time when Yellow Fever was pandemic. George Washington escaped to the countryside to try to get away from Yellow Fever.
On this day, I also visited Letitia House which was rumored to have been built by Alexander Hamilton for his daughter Letitia so that she could live on Letitia Street. However, disappointingly, historians discredited that fact and it's now just a rumor. Still, the house sits atop a hill in Parkside which is in proper West Philadelphia (where Will Smith was born and raised).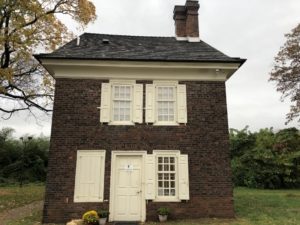 Letitia House was built around the same time as the city's centennial celebration and is now occupied by a small, but mighty group of people who hope to transform the surrounding areas by strengthening and uplifting the Neighborhoods. The group, Centennial Parkside CDC, works as a Neighborhood Alliance to educate and advocate for changes such as new technology and development standards to keep the neighborhood's heritage and identity while at the same time conforming to new needs of the 21st Century.