Connecting Heritage
My time in Quebec really reminded me of San Antonio. After traveling from Montreal, I noticed unlike in Montreal, there were no large skyscrapers in Quebec City and the majority of buildings were about 5 stories tall similar to San Antoino's downtown and surrounding neighborhoods.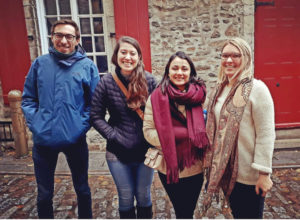 I was fortunate enough to plan a meeting with staff from the Organization of World Heritage Cities (OWHC). The OWHC is an international non-profit that manages a member list of all UNESCO registered World Heritage Cities. The OWHC works separate from UNESCO, but would not be in existence without UNESCO's registry of World Heritage Cities.
The OWHC groups each World Heritage city into a secretariat: Africa and the Middle East, Asia Pacific, Central America, Caribbean and Mexico, Eastern and Central Europe, EuroAsia, Northwest Europe and North America, South America, Southern Europe and the Mediterranean.
The Young Travelling Scholarship Program was introduced by the Northwest Europe and North American Secretariat – to which each of the cities I've visited is a part of.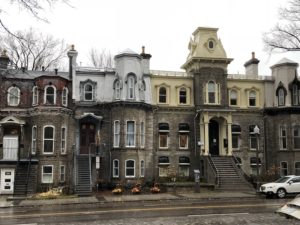 In Quebec City, I walked the Street of Vieux Quebec or Old Town, had high tea at Fairmont Le Chateau Frontenac to which I will defer to Google Images to provide a much better photo than any I could take and ate atop the Ciel! Bistro Bar where I was able to gather a rotating view of the City.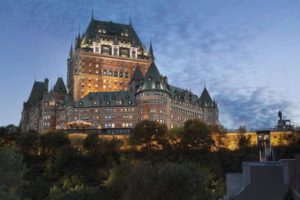 The commonly known, Château Frontenac is a historic hotel situated in Quebec's Old Town and overlooks the Saint Lawerance River.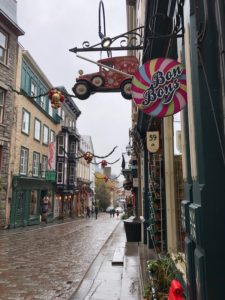 In Old Town is where the OWHC is situated as well as delightful souvenir shops, cafes, and restaurants.
My next stop will be in Philadelphia, Pennsylvania, USA.
Thanks for following along!
Bianca