Connecting Heritage
Today I arrived in Montreal on my way to Quebec City, Quebec, Canada. While I was not in Montreal for very long, of course, I had to stop for one of my favorite things: coffee.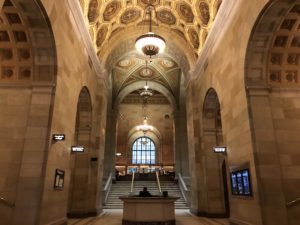 This coffee shop had rave reviews and I can certainly see why. The shop is situated near the old city of Montreal; there are offices on the top floors and below is a nightclub called The Vault, very clever.
Crew Coffee is housed in an old bank which is also a heritage site (!). The building still has it's original windows and throughout, there are several plaques dedicated to the men who worked at the bank and fought in the Great War.