Hello guys and thanks for reading this blog! I'm Verena, born in Regensburg and I'm luckily among the 9 travellers of the OWHC Young Travelling Scholarship. First a short introduction to my trip with the most important facts:
>> ABOUT THE TITEL <<
Especially the younger European/Western generation, to which I belong, has grown up with the self-image of peace and freedom. Interrail, Erasmus, a year abroad. I luckily already had the chance and pleasure to make use of these valuable privileges. The title of my journey is based on the privilege of my freedom to travel. My "Liberty ID" accompanies me from my Bavarian home, across the Atlantic to the United States of America. Therefore, I have designed a stamp for each of the 4 UNESCO cities I am visiting.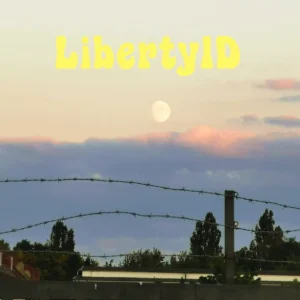 >> ABOUT THE ROUTE <<
In total, I am travelling to 6 cities (including 4 UNESCO World Heritage cities). I start in Germany in mid-August and write about the Bavarian cities of Bamberg and Regensburg. Afterwards, I will fly to the east coast of the USA: from Washington via Philadelphia and New York City to Boston. The focus will be on NYC and Philly as UNESCO cities.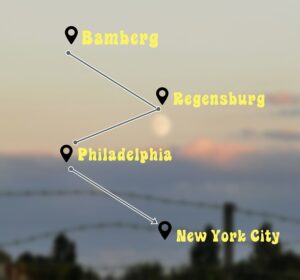 >> ABOUT THE TOPICS & STRUCTURE <<
Overall, I would like to make a comparison between the two small German towns and the large American metropolises. Why do these cities belong to UNESCO? What are the historical key facts and how is UNESCO lived there today? What does World Heritage mean for young people? And in the end, can we identify more similarities or differences between the two countries?
Since I have always been enthusiastic about art, this theme will also accompany my journey – it will be colourful and certainly exciting. Stay tuned!