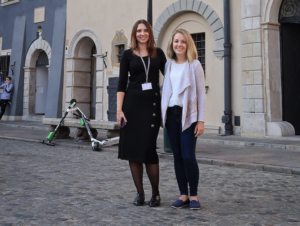 During my stay in Warsaw, I met up with Joanna from the Heritage Interpretation Centre, located right outside the main Old Town Market Place.
In Warsaw's case, the whole old city is on the UNESCO list, originally behind the medieval wall.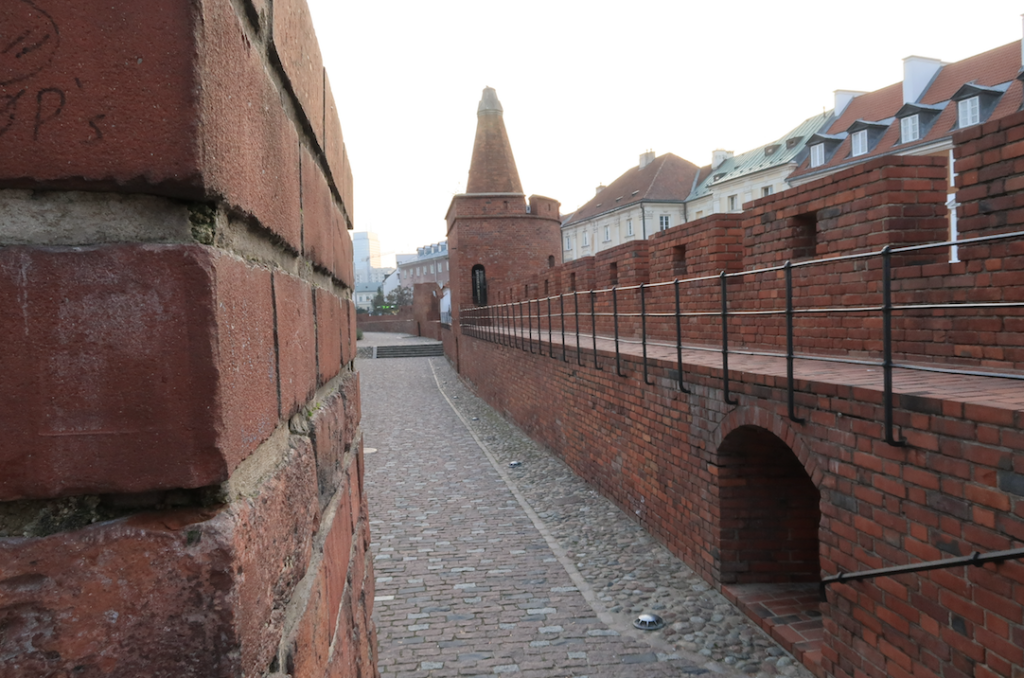 Remains of the wall are right at the entrance of the Heritage Interpretation Centre underneath a glass floor.
"Walls survived until now because people started to build houses on the walls to save money, using it as a back of the building," Joanna told me.
The Old Town which was nearly completely destroyed by the Nazis during the WWII. They destroyed the castle first because it was the symbol of Polish kings, so the pink castle I have been admiring ever since arriving, was actually finished in 1984. It is not a new construction though.
"The castle was destroyed to the ground, there was only an empty square. People saved the rubbles and did so at night and took whatever they could and hid it. It is one of the reasons the castle was rebuilt after the war," Joanna explained as we walked through the museums.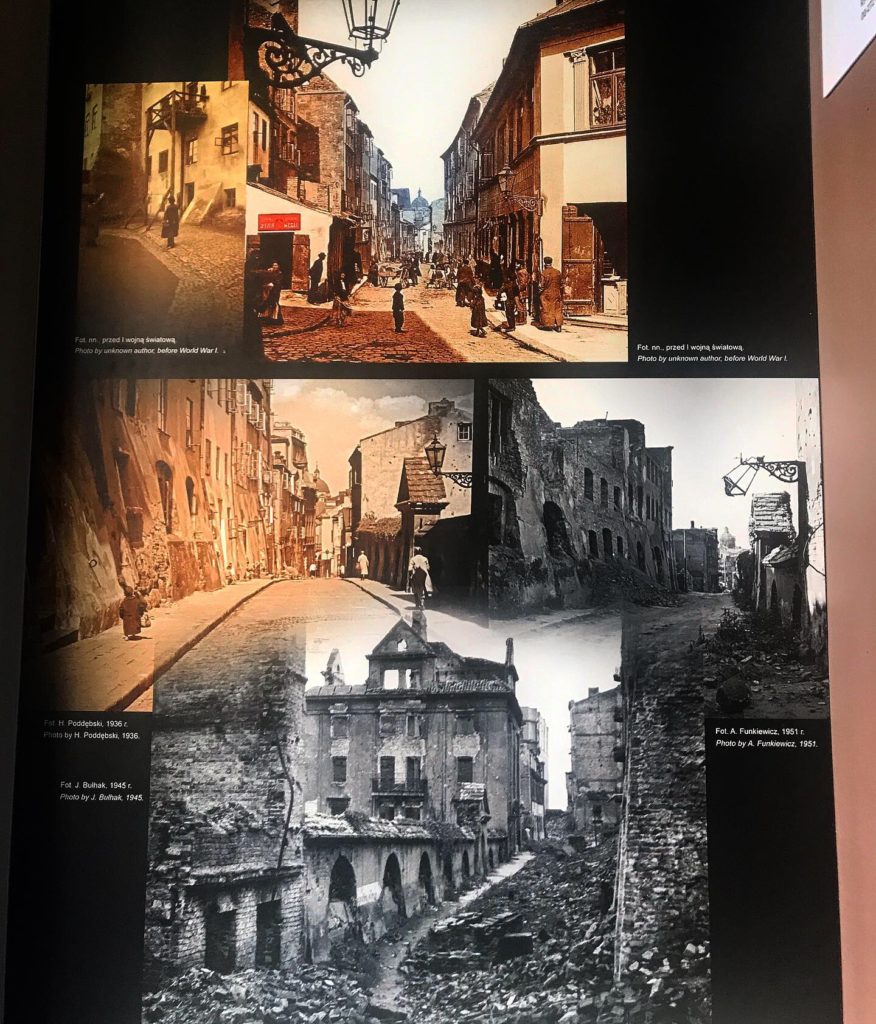 She also told me Warsaw had 1.3 million citizens before the war. In 1944, it was only 130,000.
But admittedly, the world did not believe it to be possible at first.
"Nobody has done it before, nobody rebuilt a whole city."
Warsaw's main architect together with 1,300 others who came to help, used many original bricks and pieces, and original styles to rebuild Warsaw.
He then came up with a sing sign for World Heritage Cities for a case of another war. The sign, designed at UNESCO conference at 1954, was put on important buildings to recognize most precious buildings, becoming official UNESCO sign.
But to not give everything away, I more than recommend visiting the Heritage Interpretation Centre in person. Many original elements can be also seen in the Warsaw Museum, which is actually contained across all buildings at one of the wall creating the Old Town Square.
Joanna walked me both through the museum and history of Warsaw, giving me a whole new appreciation for the city and the dedication of Polish people to rebuild Warsaw as a symbol of Poland and made it their main concern.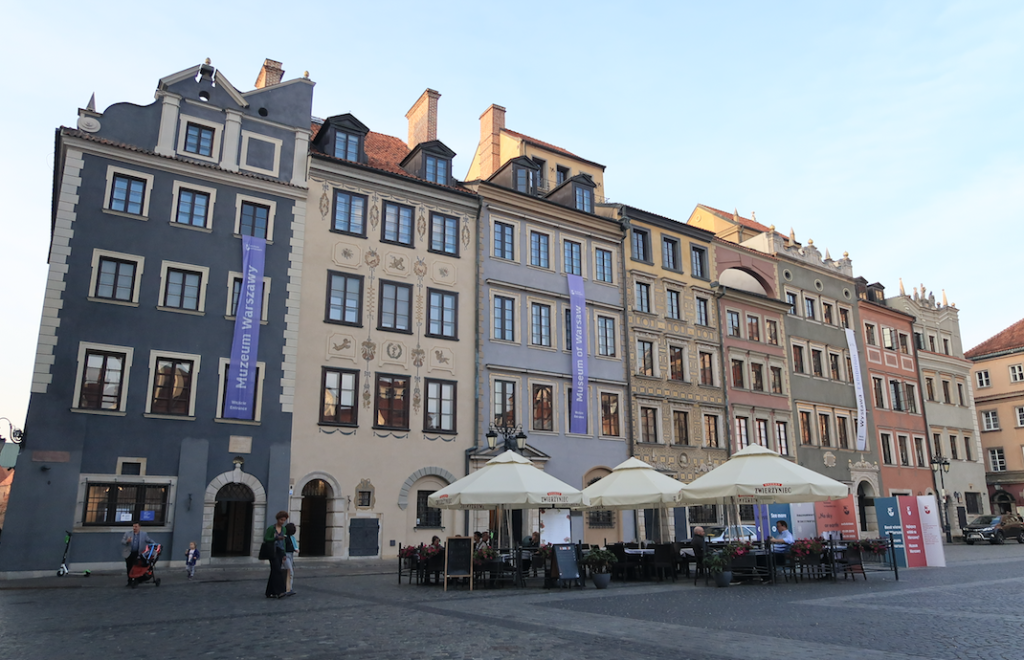 For my insatiable interest in the Holocaust and the insanity happening all over Europe at that time, but especially in Poland and in Warsaw, I am happy I chose to visit and grateful to Joanna for helping me understand all the history pieces of a city that literally rose up from rubble.