My karma thankfully agreed that I experienced enough cold and rain in Sweden for the time being. Poland welcomed me with beautiful, warm weather.  I had previously visited Krakow and a few other Polish towns right across the Czech border, but this was my first time in Warsaw.
Surrounded by a language that resembles my own native language, I was in my element from the moment I left the airplane!
The city was very much alive and filled with tourists and travelers as much as locals, yet it felt peaceful for no one was in rush the way people are in a constant hurry in my current home in the U.S.
After checking in at my hostel, I started walking around to figure out my surroundings (and find the closest coffee place for emergencies). Unprepared as usual, I walked left and right as I wished, following paths that looked interesting and stopping in front of buildings that caught my eyes.
When entering the old town, one cannot miss the Royal Castle, proudly dominating the Krakowskie Przedmieście.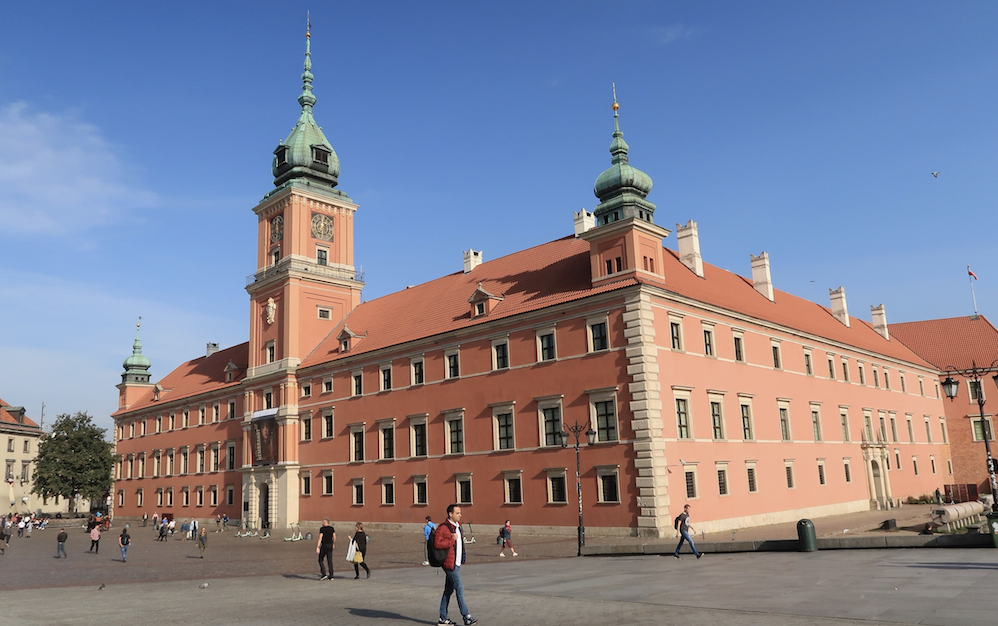 I walked past it straight to the very colorful and adorable Old Town Market Place with the Mermaid of Warsaw dominating the very middle of it since 2000. There are several legends about the mermaid:
The tour guides say the mermaid stopped on a riverbank near the Old Town.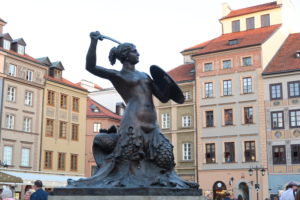 Fishermen noticed something was releasing their fish and they wanted to trap the animal, but fell in love when they heard the mermaid sing. A rich merchant trapped the mermaid, but the fishermen rescued her. Since then, the mermaid with a sword and a shield has been ready to help protect the city and its residents.
Although Warsaw certainly does not feel like a big city, let alone the capital, I felt a longing for parks, greenery and some nature.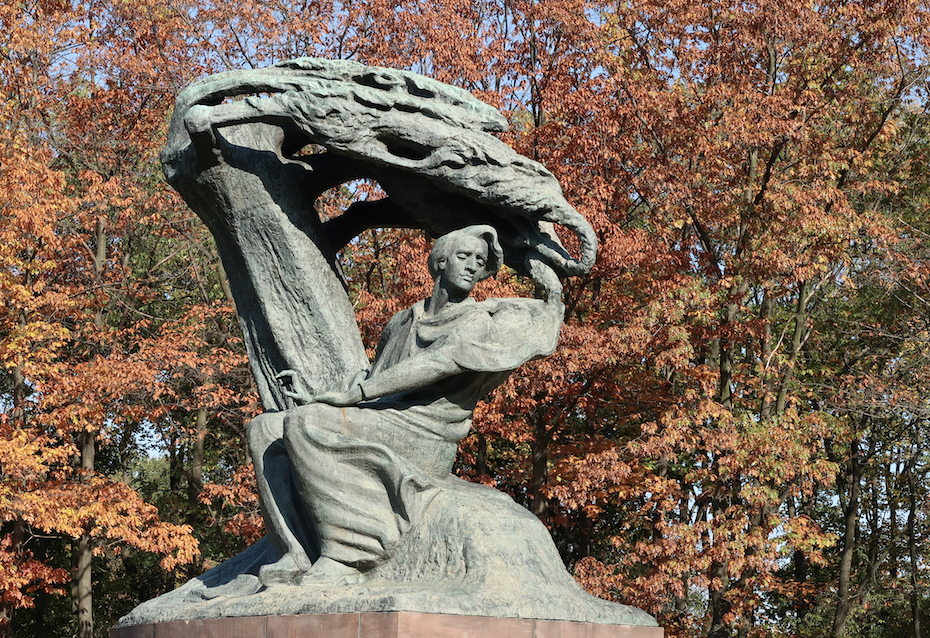 Walking away from the city center, I didn't have to hike far to find the Royal Bath Park. On the way, I passed the Chopin Statue, where one can enjoy nature, sit and relax, but also listen to some of Chopin's compositions.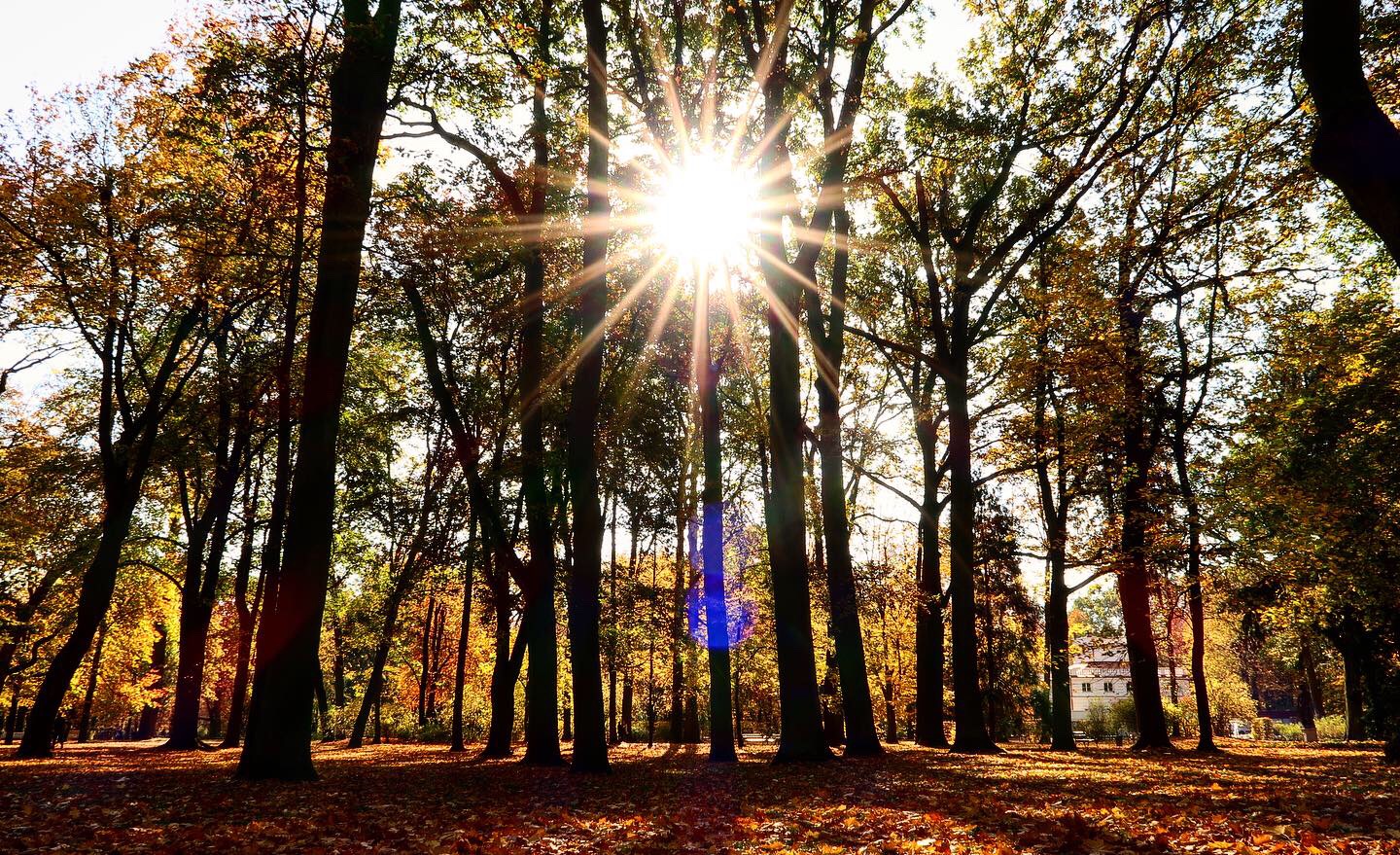 The weather was amazing, a slight breeze was balancing out the fall sun rays, creating the most perfect temperature. With the leaves changing during this season, the park was full of colors. I got so taken away I nearly forgot I am still only steps away from the center of Warsaw.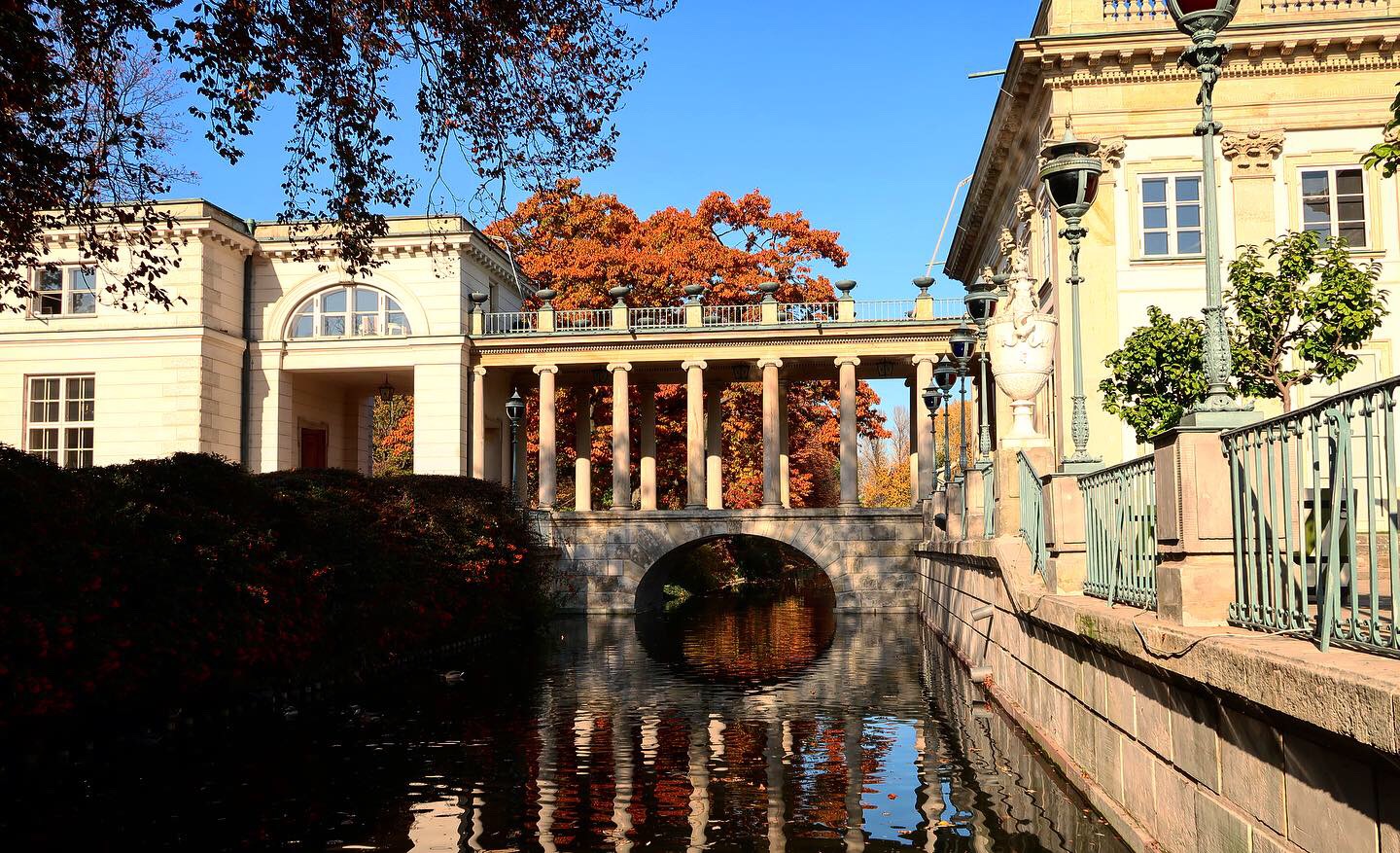 There you have it—the city capitol with its walls and buzz and peopliness, and just a few steps away also the park with green trees and the rustling of leaves in their crowns and tranquility.
Warsaw has it all.