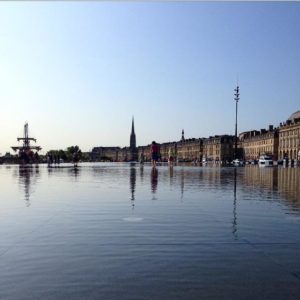 Bordeaux – the Port of the Moon always has been and will be a melting pot of cultures and ideas. A local told me that the only people not welcome in Bordeaux are those who want to keep people out. And that's exactly the feeling i got from my stay in the city.  Bordeaux has a proud number of 347 listed UNESCO buildings. Wandering through the city, i noticed a lot of them: the Basilique Saint-Michel, Cathédrale Saint-André, the Grosse Cloche and other belfries and city gates. Colorful wooden shop facades and many beautiful green areas. For over a decade the city is working on transforming itself into a much greener place. Every year the city f.e. plants at least 1000 trees, from this year on, the new major, doubled the goal.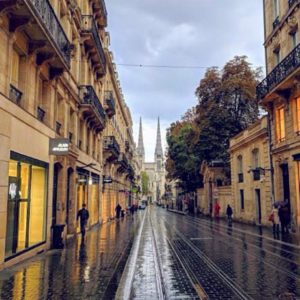 Tourism increased immensely since Bordeaux became World Heritage in 2007. The city tries to minimize the impact of tourism f.e. by allowing only 50 cruise ships a year into the port. And there are other World Heritage sites only an one or two hour train ride away. This helps to stretch out the the big tourists numbers in summer. The city is perfectly situated for day trips f.e. to St. Émilion with it's amazing monolithic church carved out of a limestone cliff. Bordeaux and St. Émilion are both very famous for wine, which is an intangible World Heritage as part of French cuisine since 2010.  But more importantly on it's own as the ancient Georgian traditional Qvevri wine-making method. In Bordeaux i visited the new wine museum Cité du Vin and studied up on some wine facts.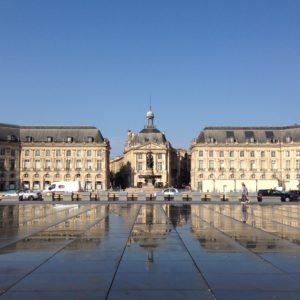 In front of the World Heritage Center of Bordeaux at the Place de la Bourse is a unusual sight: The Miroir d'eau was built by the city as a meeting place. For rich, poor, locals, travelers, adults, children … In the summer is also perfect for dogs to cool down. The mirror is even more spectacular in the summer months when the water transforms into a field of fog every 15 minutes.
While staying in Bordeaux i got the chance to meet with Leila, a architect from the city. We talked a lot about the measures that are in place to keep the city as beautif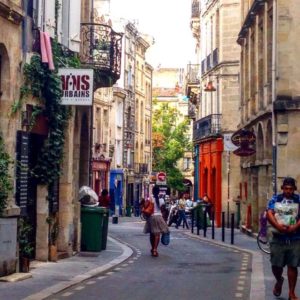 ul as it is. The world heritage of Bordeaux includes many 18th houses and shops, which are in use every day. That's why the regulations for the old town are very strict: f.e. the doors should always be painted in classic colors. A deep blue, red or green is fine, but no pastels. Leila also goes from house to house documenting every building . This work is time consuming but she says she loves it, because she gets to go out of the office . She also often gets approached by people who are interested in her work and wanna discuss or make her aware of a problem in the area.