Vienna in three days promised to be a sensational short trip. First of all, we were very excited because of its striking history and, as a culinary icing of the cake, we were definitely looking forward to visit one of Viennese coffee houses to taste a piece of Sacher cake. Besides the tasty Austrian food, Vienna's architecture is a must-see as well. Beautiful art-noveau buildings and splendid boulevards invite the visitor to stroll around the city. Furthermore, the atmosphere in Vienna is amazing. The people are friendly and helpful and although Vienna is rich in history, the city is very dynamic and offers many cultural programs for young people. Besides an outstanding nightlife, we wanted to see as many historic sights as possible. We started our first day with a walk around the Hofburg where we crossed the Josephplatz and the Heldenplatz. After a short break at the Palmengarten Café, where we had a cup of the famous Wiener Melange and a piece of Sacher cake, we visited the Sissi Museum and the Kaiserappartements in the Hofburg.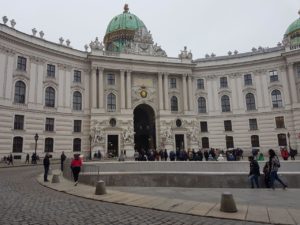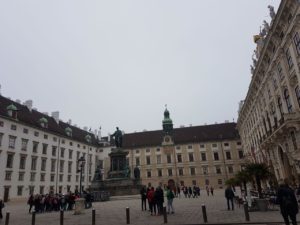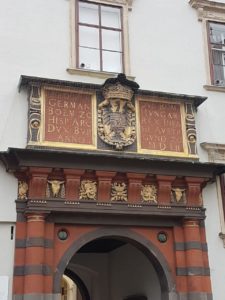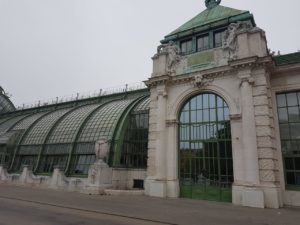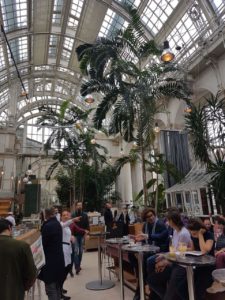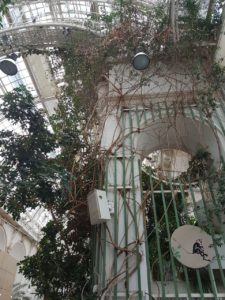 Both exhibitions tell the story of Empress Elisabeth "Sissi" of Austria who is one of the most famous Habsburgs although she originates from the house Wittelsbach in Bavaria. Up to now "Sissi" is known for her beauty and a lot of movies about her life and her marriage to Emperor Franz Joseph I. were made within the last sixty years. In the exhibition, visitors can marvel at some of her dresses and learn about her life in Bavaria as well as her reign in Austria and Hungary.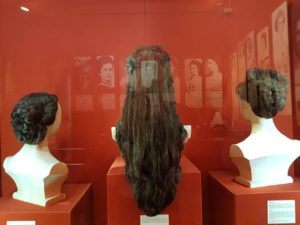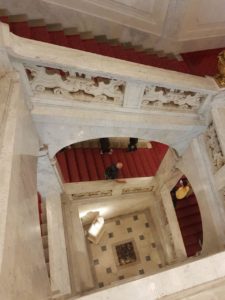 After our "Sissi – filled" morning, we visited the Stephansdom and the Kunsthistorische Museum (art-history museum) which we can highly recommend. Although it is a bit outdated, it is worth visiting, since many famous paintings are presented in the picture gallery. In addition, the Egyptian collection is definitely another highlight, depicting Egyptian history from 2200 B.C. until 300 B.C.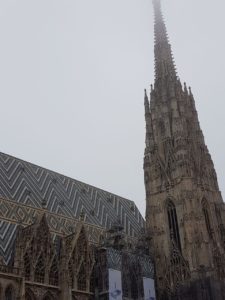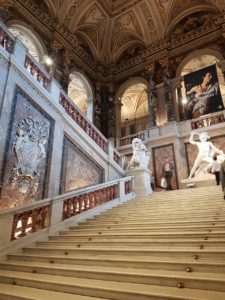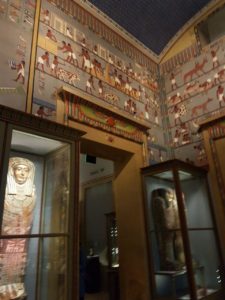 On our second day we visited Schloss Schönbrunn which used to be the summer residence of the royal family and is also known as the "Austrian Versailles". It is a very beautiful and opulent palace where you can still see and feel the wealth and the power of the former Habsburg dynasty.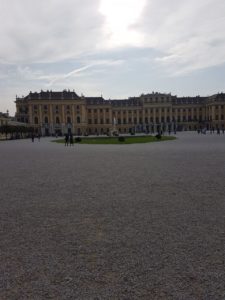 Finally we have to admit that our trip to Vienna was a bit hectic because we wanted to see as much as possible in only three days, but we will definitely come back for a longer stay since we fell in love with this beautiful, historical city and, of course, we need some more Wiener Melange and Sachertorte.