Stralsund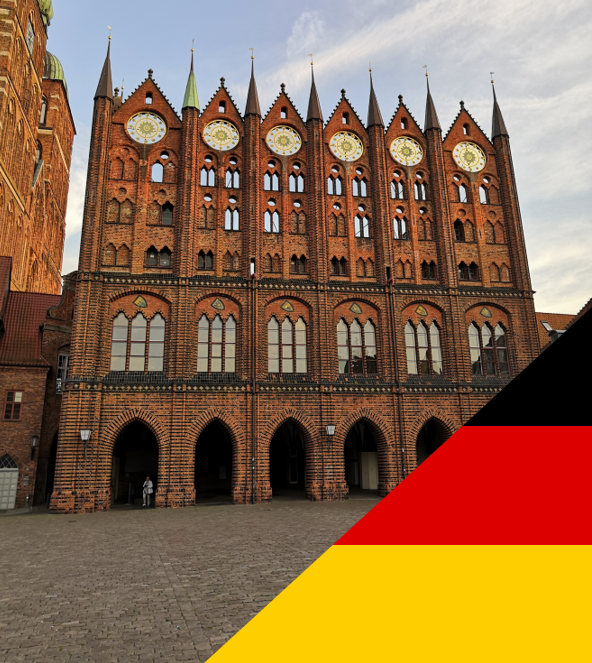 Day 1
From Sweden to a city in Germany that was nearly 200 years part of Sweden: Stralsund. Day 1 was primarily a ferry day where I went from Visby to Rostock and proceeded to Stralsund. But even on this day the Hanseatic League has accompanied me during the trip.

Day 2
On day 2 I visited the "Museumshaus Mönchstraße 38" to see how a house of a hanseatic merchant looked like from inside. The house was built in the 14. century and documents about 600 years of residential history as it housed tenants until the 1970s. It still has the typical features such as multi-storey hallway after the entrance (Diele), a "Kontor" (office), a lift for the goods, as well as a cellar and 4 storage floors for the goods.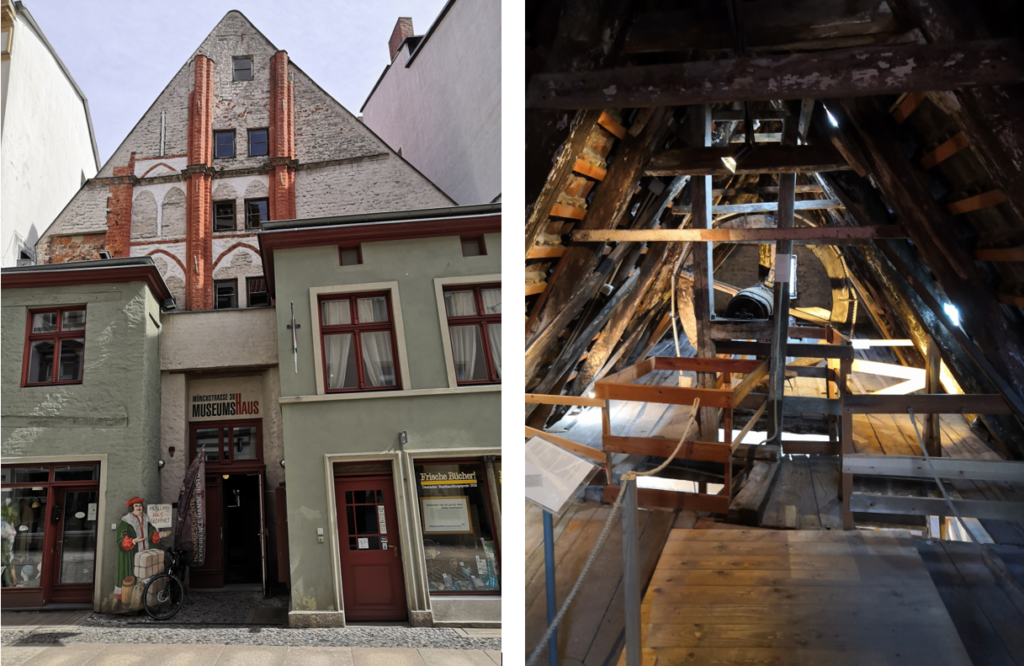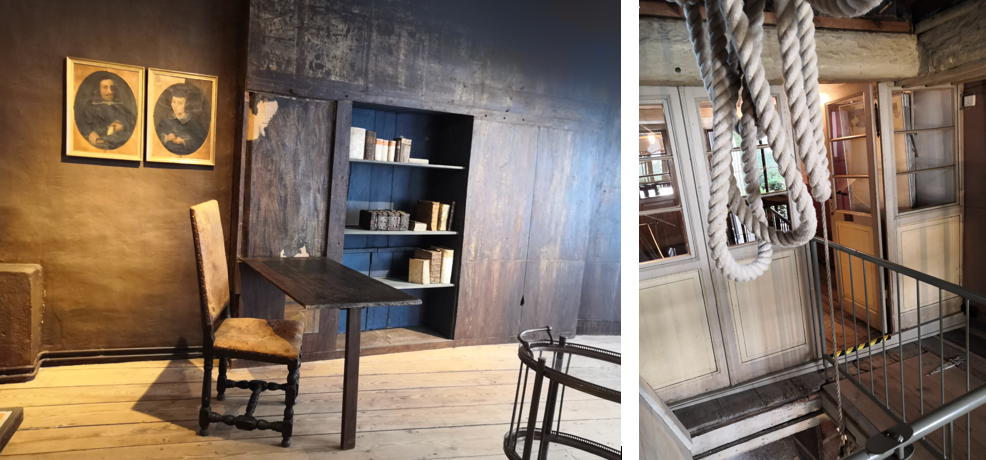 Afterwards I went to Stralsund harbour. Exactly where the Hanseatic trading port used to be, there is now an harbour island with the Ozeaneum building, a modern exhibition space of the German Oceanographic Museum. The focus of the museum is on the ecosystems of the Baltic Sea and the North Sea, the two main seas sailed by the Hanseatic League. The museum has a further focus on the conservation of marine ecosystems and for the protection of whales.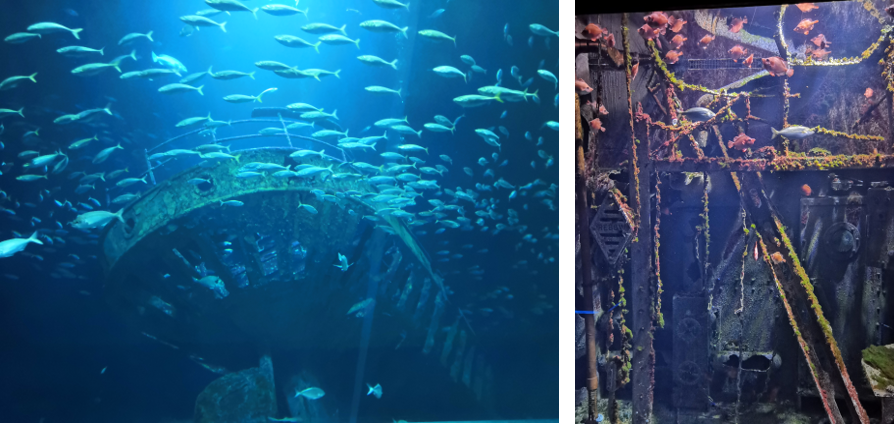 Day 3
As Stralsund acts as the gateway to Rügen, Germany's largest island,  I made a half-day excursion to see the chalk cliffs on the east coast of Rügen. Day 3 connects cultural heritage with natural heritage as the Jasmund National Park not only protects the magnificent chalk cliffs but also the largest contiguous area of beech forest on the German Baltic coast (part of UNESCO's World Nature heritage ancient and primeval beech forests). The hike includes a compulsory visit of the prominent chalk rock promentary Königsstuhl.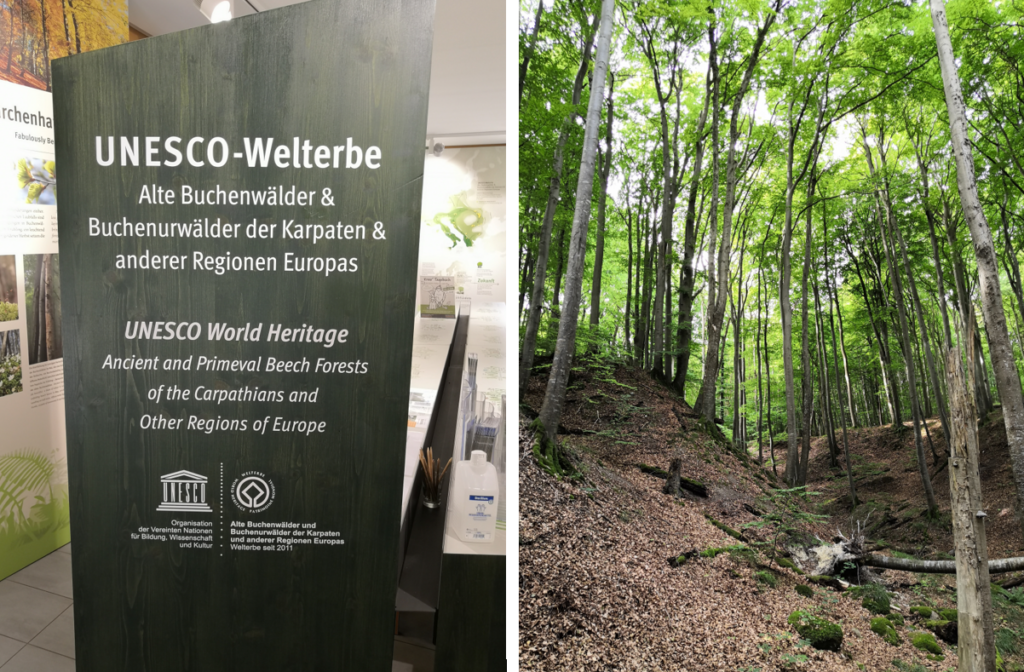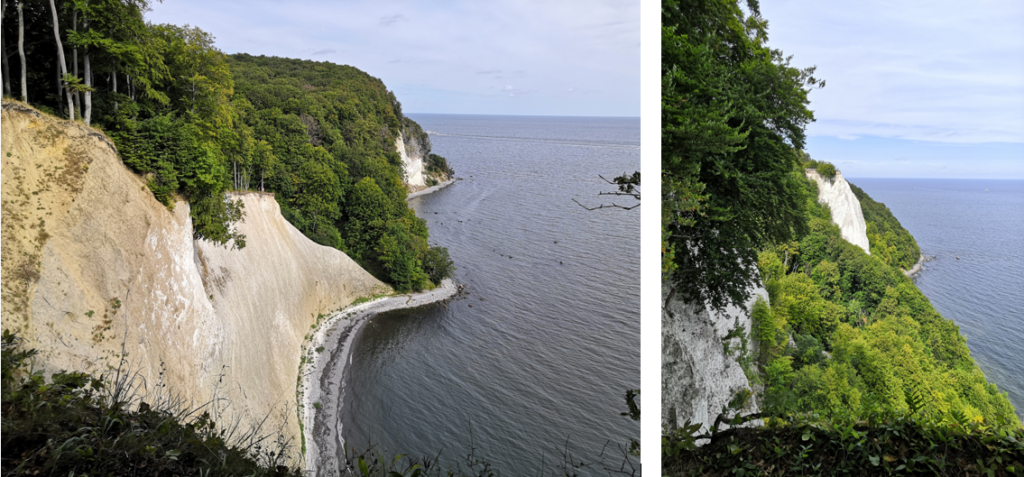 The centre of Stralsund is surrounded by water on all sides and has a characteristic mixture of Hanseatic brick gothic houses and baroque houses from the Swedish period. To learn more about the old town which ist completely part of World heritage,  the World Heritage House was the first port of call. I visited the UNESCO coordinator of Stralsund Steffi Behrendt in her office right next to the main square with the town hall and Nicolai church. Steffi guided me through the world heritage exhibition, gave me tips for visiting the city and even opened the "Hackertscher Tapetensaal" especially for me, which is otherwise only accessible for guided tours. Many thanks Steffi for that warm welcome in Stralsund!