Wismar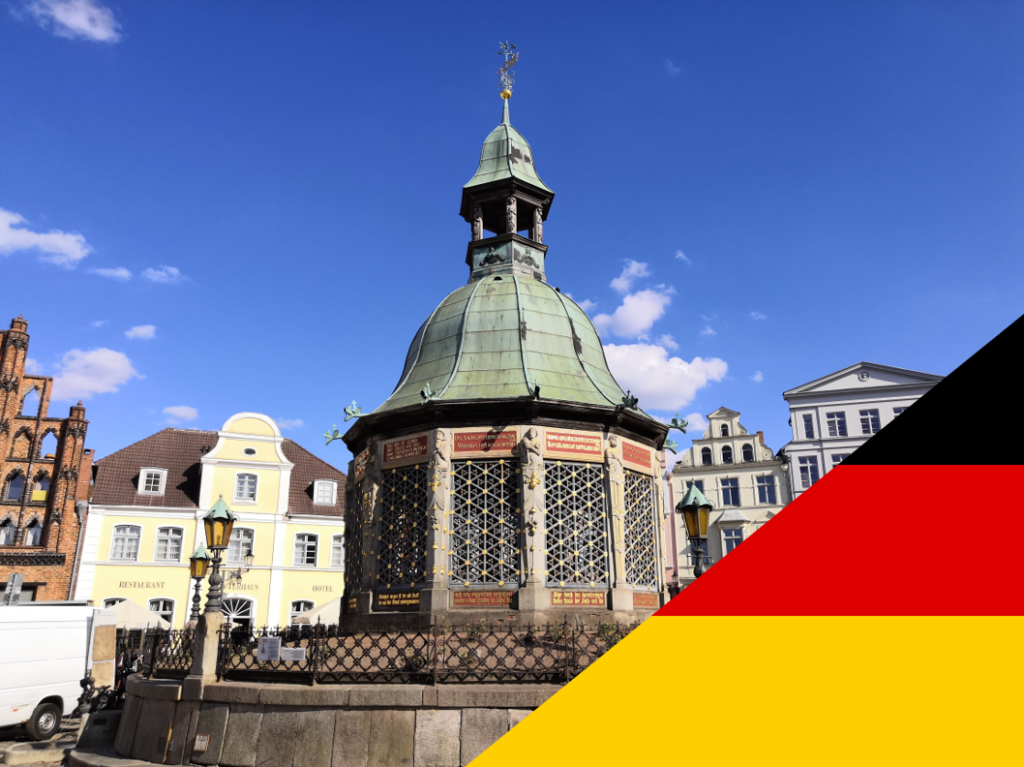 From Stralsund the journey continues to its Unesco brother Wismar whose old towns form together one heritage. Interestingly, both Hanseatic cities have a wallpaper room in the World Heritage House and have the addition "Hansestadt" as their official city name. Like Stralsund, Wismars old town consists of a unique mixture of Brick Gothic houses (e.g. Alter Schwede Haus) and baroque houses from the Swedish period (e.g. Zeughaus). What is special about Wismar is that the city has largely retained its harbour basin in terms of location and specific design since 1211. The landmark of the 6st biggest city of Mecklenburg-Vorpommern is the Wasserkunst: A pavilion-like, free-standing building directly on the market square which was used for water supply.

Another symbol of Wismar are the "Schwedenköpfe", which can be found for instance on piles when entering Wismar harbour, in front of the "Baumhaus" and on the entrance of the restaurant "Alter Schwede". Its exact purpose is still unclear.
Another interesting site is the "Grube" – An artificial watercourse through Wismar's old town that is bridged by a half-timbered house shortly before the harbour.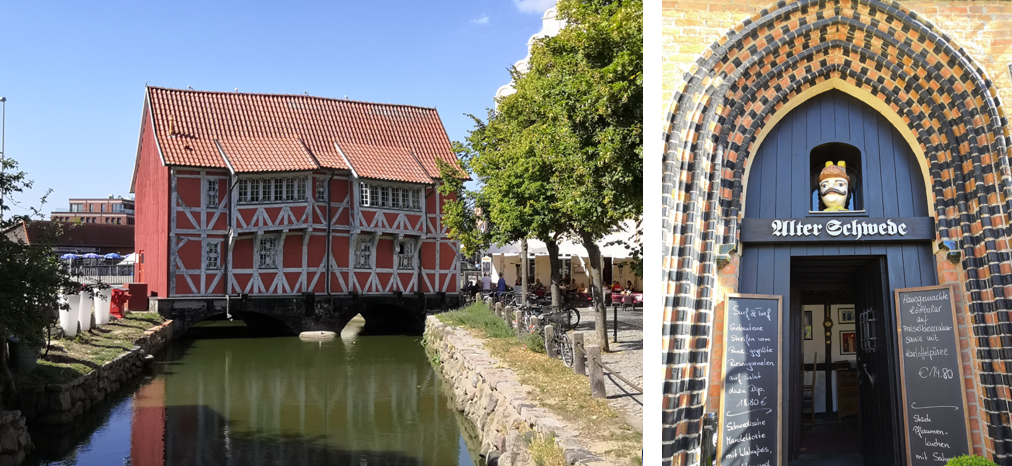 Besides that Wismar's old town has three main churches: St. Georg's Church, St. Mary's Church and St. Nicolai's Church. Two of them were severely destroyed during the 2nd World War, St. Mary's church today only consists of a tower, the church nave was not rebuilt. Finally, two fun facts about Wismar: The first Karstadt was located in Wismar and the Unesco World Heritage Zone of Wismar is not only the filming location for Soko Wismar, but also served as the backdrop for the vampire film Nosferatu.