During our relatively short stay in Budapest, we tried to explore as much as possible of either side of the Danube, which splits the city into three principal districts: Buda, Pest and Obuda. Upon arrival, we walked through the northern city park which holds the iconic Széchenyi Fürdő (Thermal Baths) as well as the beautiful Vajdahunyad Castle.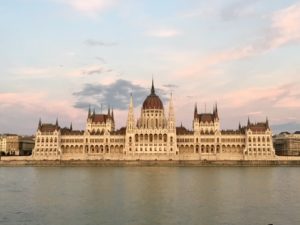 After dropping off our luggage we took a walk along the unesco world heritage listed Andrassy Utca, beneath which lies part of the second oldest metro system in the world.
Here we passed the famous House of Terror, which is dedicated to display parts of Hungarys history, with an emphasis on the fascist and communist regimes during the 20th-century. Later we saw the St. Stephens Basilica and after a traditional meal at the Retro Langos Bufet, circled the Dohány Street Synagogue – which is not only a magnificent structure in itself, but also the second largest synagogue in the world. The following day was dedicated more to exploring the Buda side of the city. As such, we begun with a climb from the Gellért Baths to the Liberty Monument, proudly crowning the top of Gellért Hill. With the citadella in our backs, we aimed ourselves in the direction of the Buda Castle where we enjoyed a great panoramic view of the pest side of the city, before continuing towards the Matthias church and the Fishermans Bastion. As dawn fell upon us, we eventually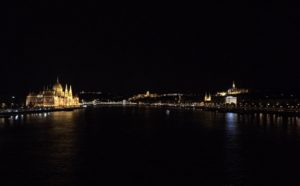 reached the Margaret island, whereupon we watched the mesmerising choreographies of the Musical fountain. Although we can proudly say our two days in Budapest were packed to the brim with urban exploration, we know there is still so much we didn't get to see and as such, it is definitely a place we would like to revisit sometime in the future.