We took a flight from Munich to Istanbul after spending another night with our friends in Forstinning. Arriving by bus to Taksim Square is always a magical experience, with the smokey smells of the kebab restaurants, the frantic crowds making their way towards the bustling Istiklal street, and many street vendors selling anything from corn to tours to kid's toys.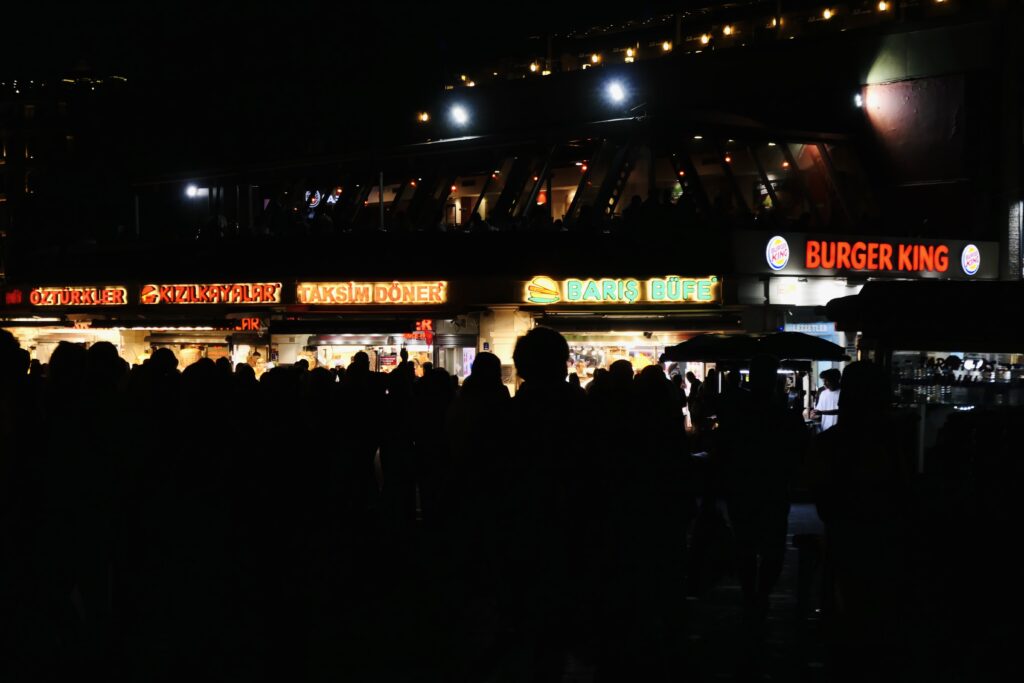 We grabbed two steamed hamburgers (islak hamburger – a local favourite), jumped into the crowd, and followed Istiklal Street to our accommodation.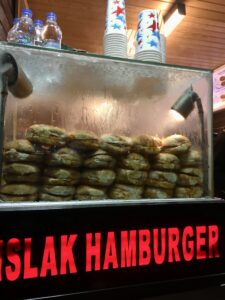 We slept in an Airbnb with some local LGBT activists, which was conveniently placed just a short walk from the famed Galata Tower but was somewhat under-equipped.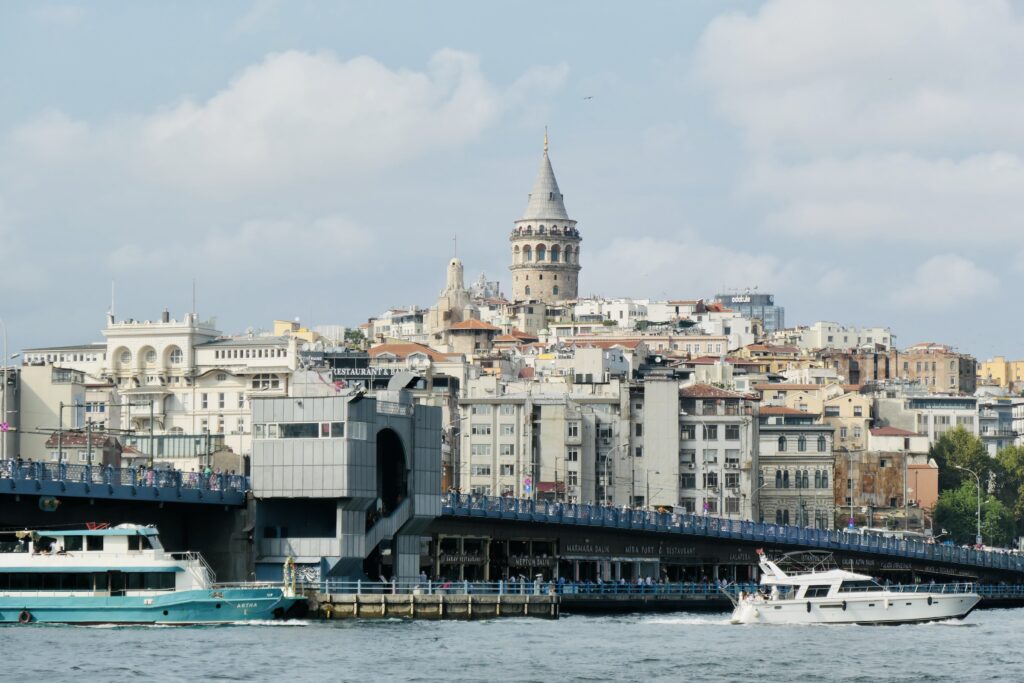 Istanbul in 2022 was unlike any of our previous visits to our favourite city in the world. After the COVID restrictions were nearly completely lifted, a large influx of Europeans, Americans, and Arabs flooded the city, significantly raising hotel and restaurant prices as well as taxi fares. This, combined with the extreme inflation, makes life difficult for the locals, as our friends have attested. To make the matters worse, Amadej also got quite sick with a cold, so we had to take a slow pace and avoid the overcrowded tourist attractions.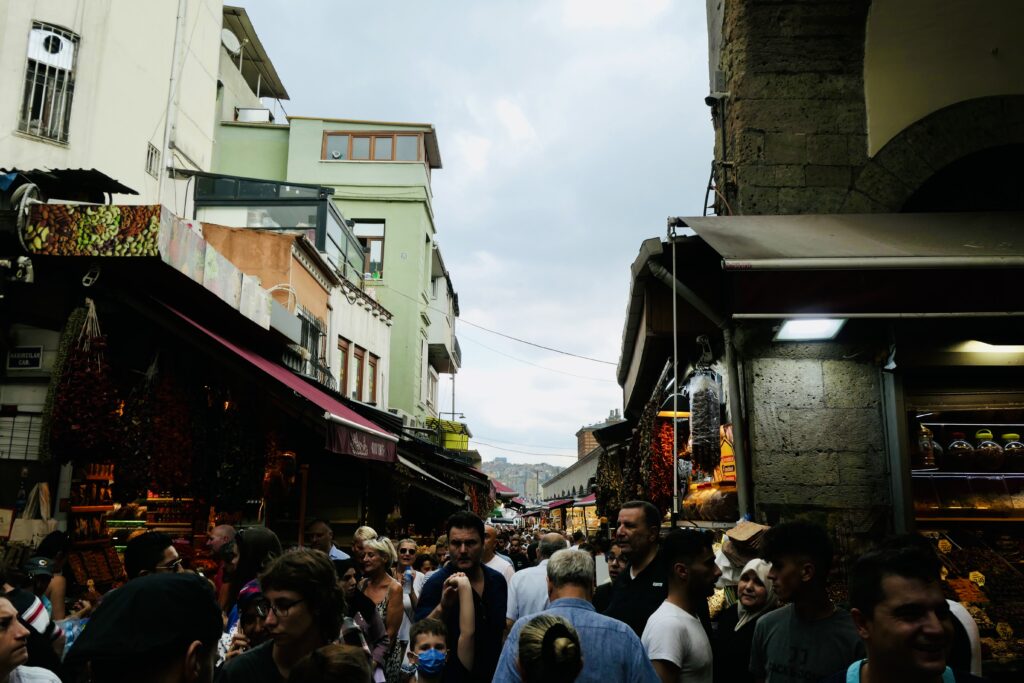 Nonetheless, we had a great time exploring the city's many different aspects of heritage. First and foremost, we enjoyed the long walk from the Galata Tower through the Grand Bazaar to the Sultanahmet historical quarter. There, we tried to imagine what life was like at the Ottoman Court. With its numerous mosques, fountains, and palace complexes, it served as a link between two continents and a wide range of nationalities, cultures, cuisines, religions, and ideas.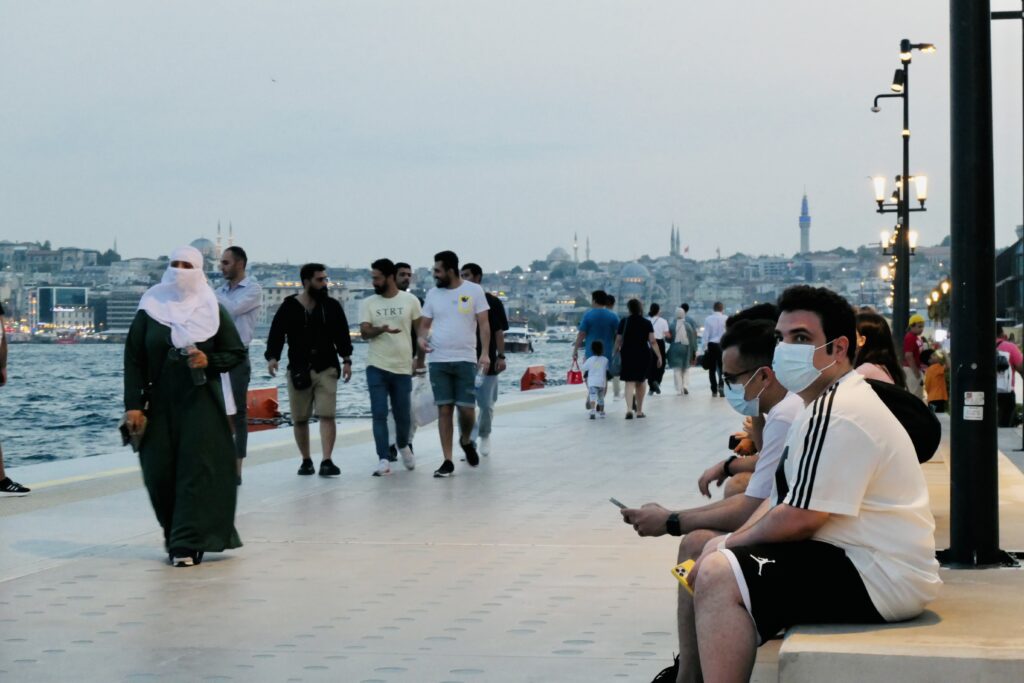 After three nights in the city heat, a move to the countryside town of Safranbolu was more than needed. Our friend Nina joined us, and we boarded the 8-hour bus drive towards central Anatolia.