Philadelphia is not only the USA's most historic city, it also happens to be my "home" town. I put "home" in quotations, because I've only had the privilege of calling this gem of a city my home for the past two-and-some years I've been living here as a student at Penn.
As you may know, it is hard to be a tourist in your own city. For me, I feel like I've been there and done that (even if I haven't), or there's just no sense of urgency to see the wonders of my own backyard. Realizing that Philadelphia is a World Heritage City though, changed that for me. I pushed myself to see something new every week.
One night, I went on a trip to Race Street Pier in Philadelphia's Old City district. They had put up an exhibition called "Ghost Ship".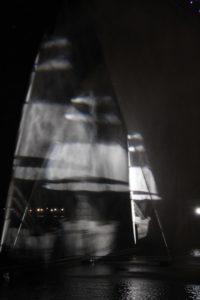 The three-dimensional public installation features a mystique ship light projection unto black sails. Located at the Delaware Riverfront, the installation speaks to Philadelphia's long social history since the 1600s. Recorded reflections by artists and experts tell the diverse tales of the colonial era.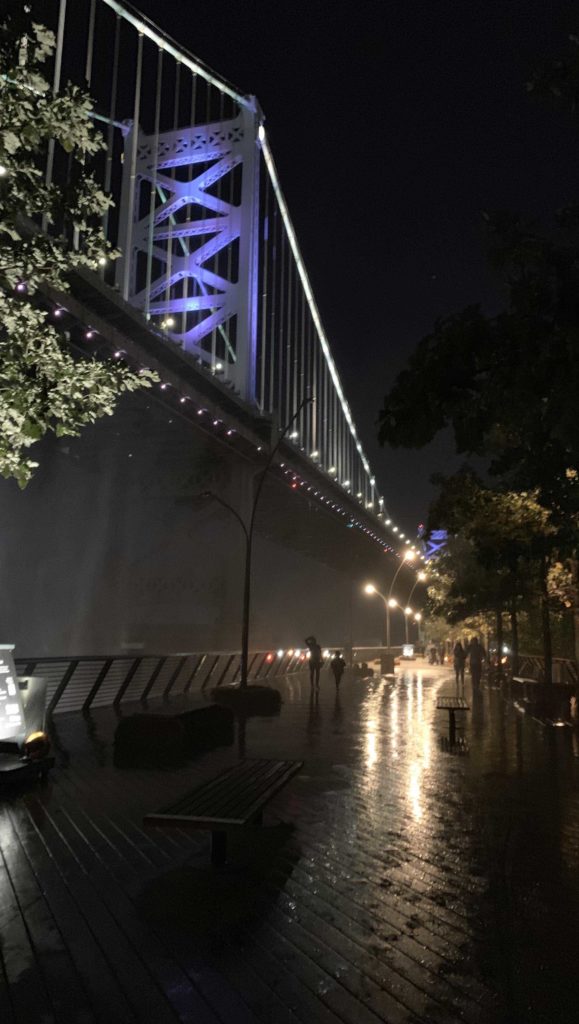 Race Street Pier is the perfect viewing platform for the Ben Franklin Bridge. While it isn't too cold out, they also have a beer garden with hammocks and beautiful lights. The misty atmosphere and faded lights brought out the city's magical atmosphere…
Directly next to Race Street Pier is Cherry Street Pier, where they were hosting a design exhibition.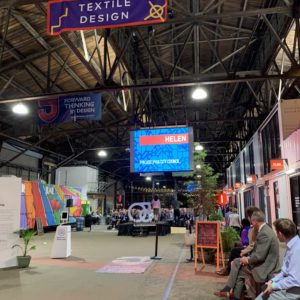 Projects ranged small and large, and there were works done by local universities including Drexel and Penn.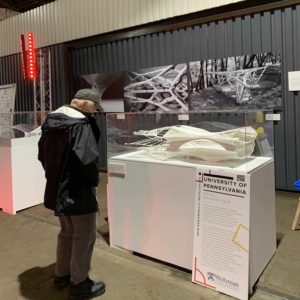 One design I found particularly compelling was a smaller scale one: noded bricks that locked into place. I thought it was a simple and elegant solution that solve any unevenness in building processes. Again, the architecture student in me prevails through my interests!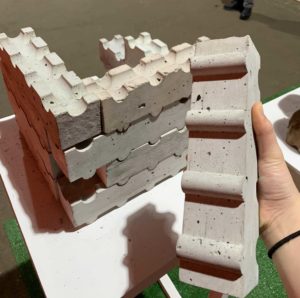 As the hunger in my belly began to build, there was really only one place, in my heart, to venture for dinner: Chinatown! Taking the trolley over to center city, I heard Chinatown before I saw it. Before I reveal my delicious dinner, allow me to interrupt the feed with some of Philly's Finest Fluorescent Facades: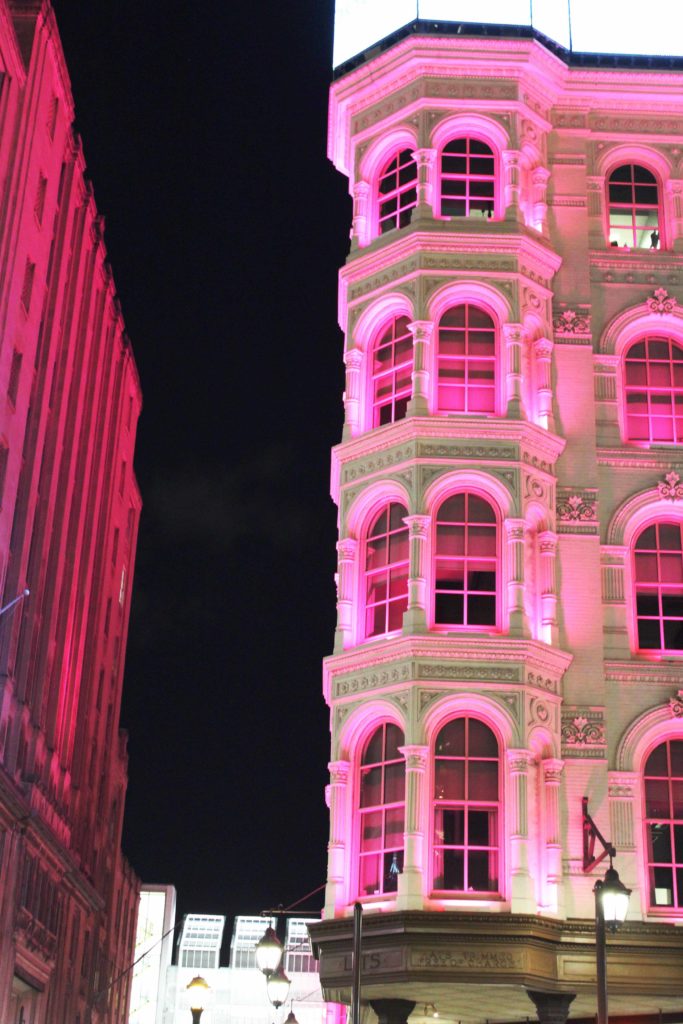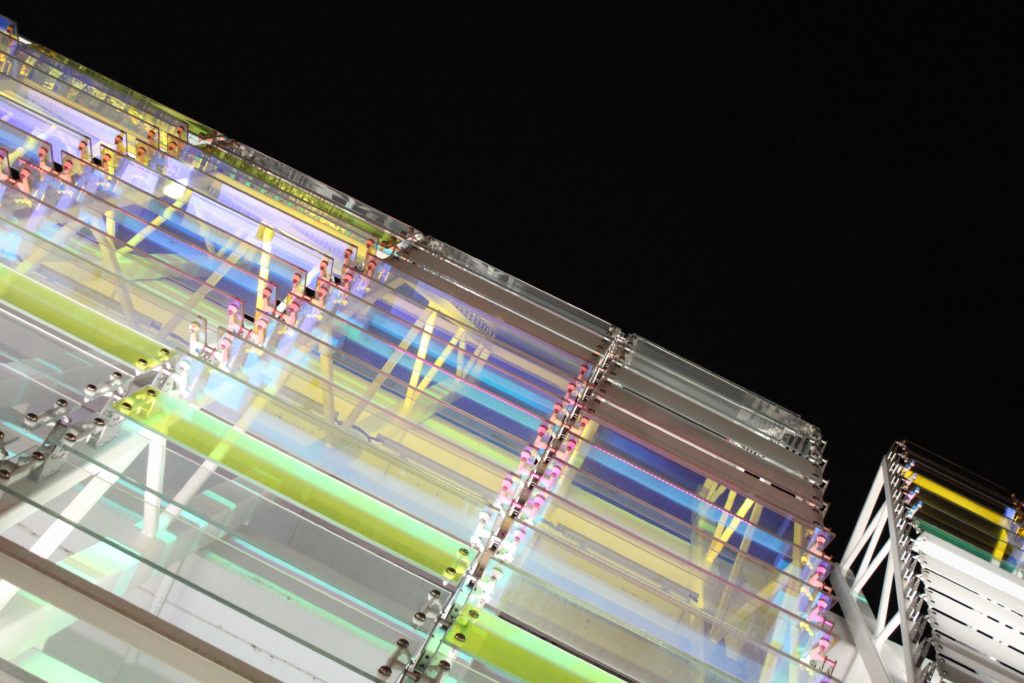 They really caught my eye on my walk over, and I thought they poetically served as a visual representation of the night's electric air.
Chinatown was hosting a bazaar that night, so the streets were overflowing with people bringing pineapple drinks, skewer sticks, and even tacos, for some reason.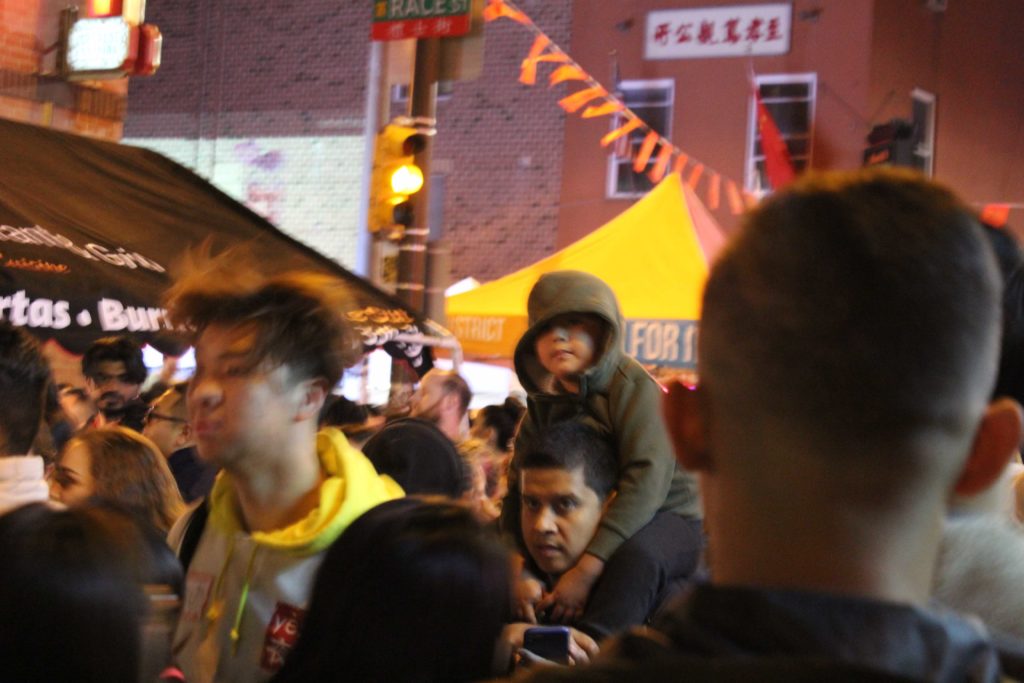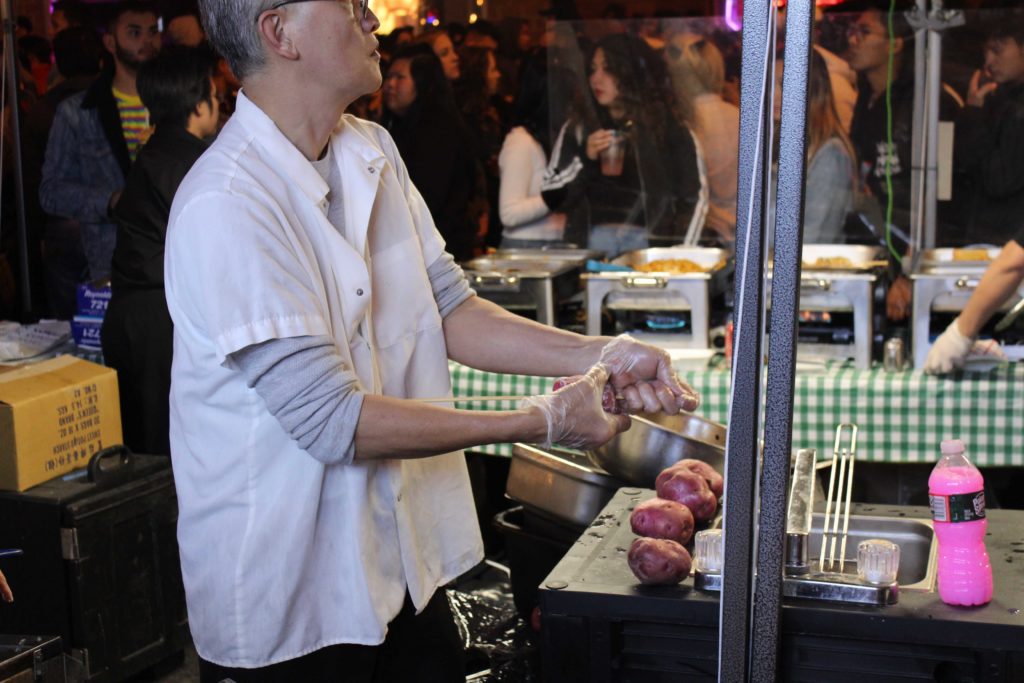 Escaping the chaos of the street, we found refuge in Nan Zhou Hand Drawn Noodles, my favorite Hidden Gem, where I concluded my day with the best bowl of House Special Noodles (beef balls, beef brisket, bone broth soup, cilantro, and hand drawn noodles, of course).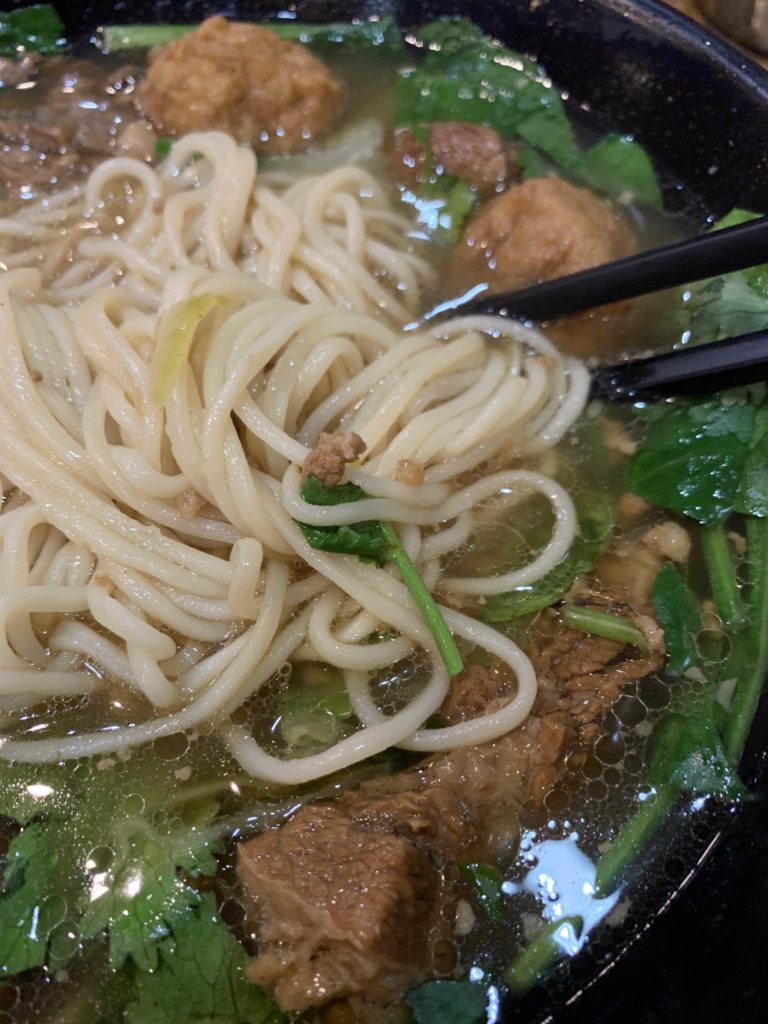 It really doesn't get much better than this, does it?