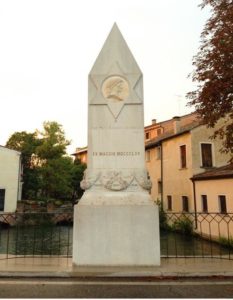 Before flying to Bordeaux, I stayed two nights in Treviso. This little town in the north of Venice is more interesting than i thought. In the city center i meet up with Alberto, who showed me around and told me all he knew about the place he been living in for three years. F.e. that italy's most famous creamy delicious dessert – the tiramisu was born here.  Treviso is also know for being the original production area of prosecco wine and radicchio. Another claim to fame is a mention in Dantes novel "Paradiso". Treviso was for a long time independent. But when the fights and intrigues between the powerful families of the region became so bad, the city gave itself over to the Republic of Venice in the 12th century.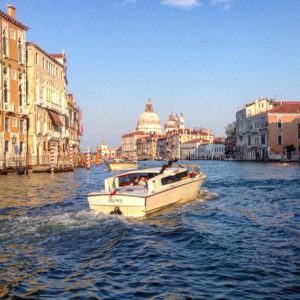 I visited Venice twice before. The first time as a child. I really did not enjoy the city then. Too busy, hot as hell, you can't move freely and full of street shops and pigeons. Maybe the touristic one day trip with my parents and a bus full of elders wasn`t perfect time to get to know the city either. ⁠ ⁠ The second time i went to Venice on a schooltrio. We stayed in Jesolo and visited the 56 Biennial. Even though we ran around around in a big group, it was a different experience. In the evenings after the art exhibitions we wander around with belly's full of tiramisu and italian vine. Sitting at the water and singing italian songs, well rather butchering them.⁠ ⁠ This time I avoided the busy streets too, went right on a cruse along the shore and visited the Biennial, showing the ever growing evolution of art. ⁠
The Nordic Pavilion at the #biennale in Venice was my favorite last year. The motto for the Pavilion was: "Weather Report: Forecasting Future centres around the varied relations between the human and the nonhuman in an age when climate change and mass extinction are threatening life on the Earth."⁠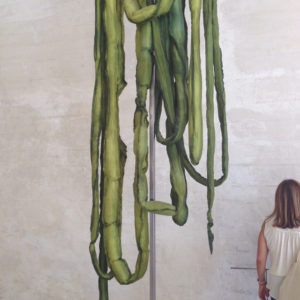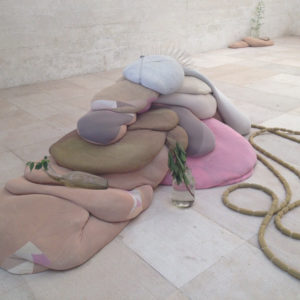 After spending half of the day strolling through the international pavilions and the rest wandering on the end of the some of the 118 small islands, i had to say that the city really deserves it's nicknamed: La Serenissima – the serene. Big sites like Piazza San Marco, can't show the full beauty of the city. That's why i urge everybody who wants to visit to stay of the main streets and discover more of the hidden gems of Venice.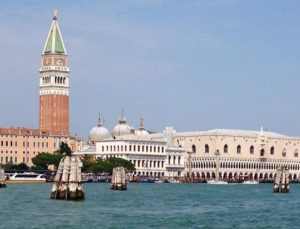 – Legend(ary Person) of Venice-
Giacomo Casanova was a real person but already in his time a literal legend. Like in Verona i too searched for legends about Venedig. I found a Legend about but it was very similar to the legend i wanted to use for Regensburg. So i decided to find out more about a real venetian legend. Giacomo Casanova is a lot like the city itselfs, especially in his time. The republic of Venice  and its capital in the 18th century was a cultural seductive epicenter with ruthless politicians and colorful celebrities.  eared  One can say many things about Casanova: lover, asshole, hero, rapist, seducer, etc. I mean the word Casanova is still in use today to describe a person who romances everybody. Your own , if that is not something to be proud of, I don't know what is.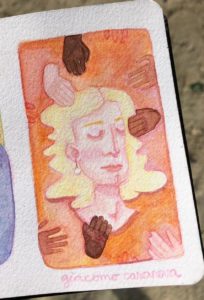 Born 1725 to two actors, Gaetano Casanova and Zanetta Farussi, not only inherited his acting skills but also mother/father complex. Left by his mother at a young age to tour Europe,   and his father died. As a child he was treated by a witch for his involuntarily nosebleeds. The "witch" treated him and told him he'd be visited by a beautiful stranger. Later that night, a dazzling woman climbed down the chimney and spoke to him in words he couldn't understand, and kissed him. In his book L'Histoire de Ma Vie – The Story of My Life he writes that this was the first of many times, a woman's touch changed the course of his life. His health improved, and in less than a month he learned to read. Casanova said about himself: "I was born for the sex opposite to mine".
Casanovas life was filled with wondrous, adventurous stories like that.  That's why the lines between reality and fiction get blurred when it comes to Casanova and years, hundreds of years, later people still are obsessed with him.
Despite reaching impressive heights in society for his station, Giacomo Casanova's connections couldn't buy him freedom — or innocence. After returning home in 1753, he ran from of the Venetian Inquisition, which sought to maintain order and Catholic orthodoxy. After getting arrested, Casanova pulled off one of the greatest jailbreaks in history on Halloween in 1756. After that he turned his back on Venice to continue a life of unapologetic debauchery else where.