Beautiful lady.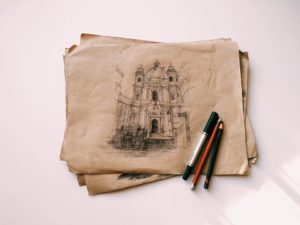 After all, this is one of the oldest cities in Europe with a long history behind. But for me Vienna will always be a beautiful Lady with an eternally young soul.
Vienna impresses with its architecture. The high spiers of the Gothic cathedral impresses everyone, the museum quarter is beckoning to visit all of its galleries and bookshops, Sherwood incredibly shines in the hot sunshine, illuminate the whole incredibly beautiful area around, the singing of opera divas coming from the open windows of the Opera takes you to the end of the 19th century, and the incredible smell of freshly baked strudels, cakes Sacher and Viennese coffee, attract everyone to try them, youth summer festivals and of course the Albertina gallery with magnifiecent freedom exhibition of the Impressionists. All of these things precisely describe real Vienna.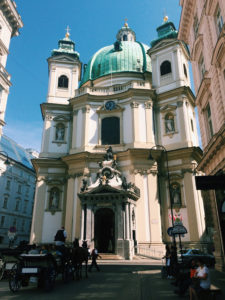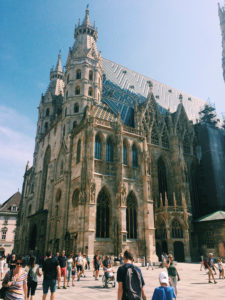 But each of us find something special in every new city. Something that impressed you deeply. I would like to pay attention to several things that made a special impression on me. Vienna is one of those cities that you can not see all in 2 days. But you can try, can not you?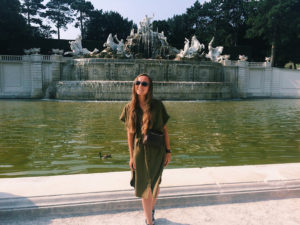 The Sherwood Imperial Palace is the visiting card of the city. He modestly settled on a hill from where opens up an incredible view of the city. Sherwood is not just a palace standing alone on the outskirts of the city, it's a complex with gardens, parks, fountains and the oldest imperial zoo in Europe. The territory is so great that every visitor will find a secluded place to be alone with themself. What is very important, because there are too many tourists here.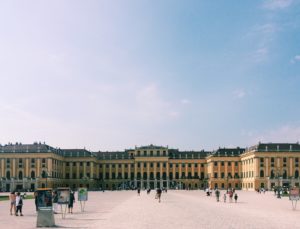 I was fortunate enough to get into the most famous gallery in Wien, which is called Albertina. Where I saw amazing exhibition of world impressionism. It is nice to touch the creativity of the great. After all, it's not just the pictures hanging on the walls that's the dose of inspiration and energy that everyone who comes here can get. Monet, Picasso, Chagall, Bacon they all look you straight in the eyes through their pictures.
At this moment you feel incredible sense of the unification of several Epochs. But as we know at every exhibition there is a host, and this is not an exception. Austria can boast not only a great musician, but also a great artist! This of course is well known modernist Gustav Klimt. In Vienna, very much loved and appreciated by a talented countryman, no less than in Salzburg people are proud of Mozart.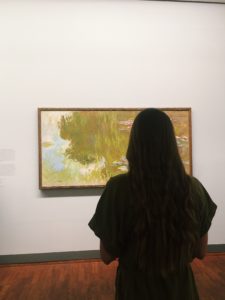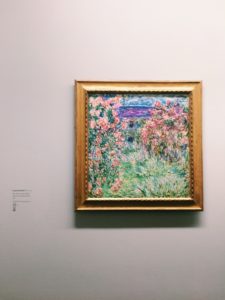 Vienna is the absolute paradise for sweet tooth. Here you can find all kinds of different cakes and of course strudels. Vienna was always famous for its strudel. It's really delicious and worth to try. Also remember to pay attention to the cake Sacher. Vienna does not forget about coffee lovers. Viennas coffe is so delisius and will make the cake even tastier, if you order the both. What is interesting, in the menu opposite strudel and cake Sacher is a note Cultural heritage. Therefore, if you ordered something with such mark, you definitely will not go wrong.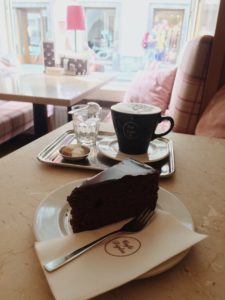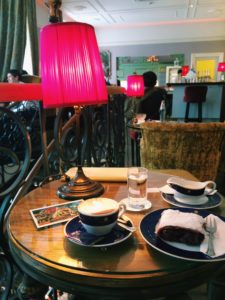 So finally I want say that for me Vienna is a beautiful city where the  past meets with the present.
Beautiful lady with young soul.
Yours,
Yuliia Dolhopolova